Drake Made A Surprise Appearance At His Barber's Wedding
20 July 2015, 12:38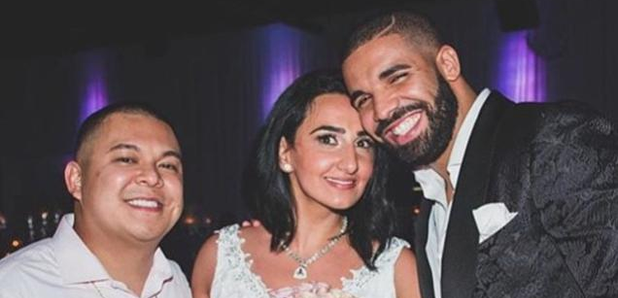 The Toronto rapper dropped in to give his blessing.
For most people, the only interaction they have with their hairdresser is limited to a few minutes of torturous small talk. Not Drake, though, who dropped by his barber Jason Macaraig's wedding in his hometown of Toronto.
The 'Energy' rapper, who has a distinctive swish shaved on his hair, made a surprise appearance at the ceremony. He reportedly took to the podium to give the couple his well-wishes, joking that "You might be married but man's still need their hair cut though".
Drake also went to perform a new song at the reception, which Complex have identified as a possible remix to D.R.A.M.'s 'Cha Cha'.
He seems to have stuck around to spend some time mingling and schmoozing with the guests as well, judging by the number of selfies from the event.