Dr Dre thinks 2019 Hip Hop is "quantity over quality"
20 November 2019, 10:11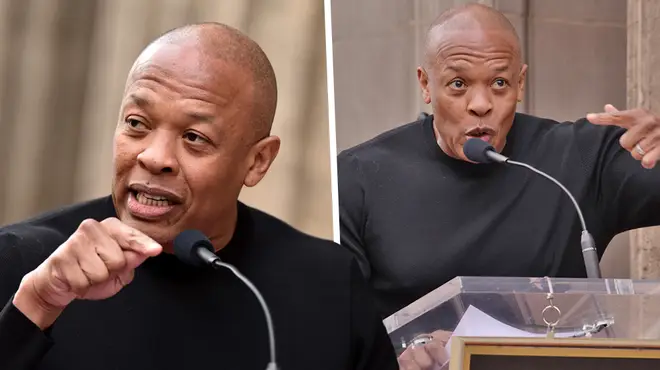 Hip Hop icon Dr Dre revealed his thoughts about the current state of rap in a new interview.
Whether you're listening to his work with NWA, his classic rap album 'The Chronic' or his production work with Eminem and so many more, it's undeniable that Dr Dre is one of Hip Hop's gems.
The scene in 2019 is quite a different landscape from the one which Dre first entered back in the 1980s and in a new interview he's shared his thoughts on how the current roster of rappers shape up.
Speaking to Beats1 recently, Dre was joined by Jimmy Iovine, who appears alongside him in the hit documentary 'The Defiant Ones'as the pair celebrated the 20 year anniversary of Dre's legendary second solo studio album '2001'.
According to the hit-making producer, he feels the last couple of decades have changed rapper's view on the Hip Hop scene and he claims there's now more "quanitity over quality".
"Right now, I have to really, really search hard to find something I like, as far as Hip Hop goes. I think it's just about the substance. Now it feels like it's a little more quantity over quality. 'Made a song last night, I need to put it out tomorrow'."
Appearing to suggest rapper's are more interested in money than making music these days, Dr Dre went on to say, "What are you gonna dedicate yourself to, the art or the money? You know, it's that simple."
As this decades comes to an end, what are your thoughts on the Hip Hop scene in 2019? Do you agree with Dr Dre or is being served more music than ever exactly what you want?
> Download Our Free App For All The Latest Music News!