WATCH: DJ Khaled Went Undercover As A Taxi Driver And Nobody Recognised Him
15 September 2016, 16:43 | Updated: 15 September 2016, 16:46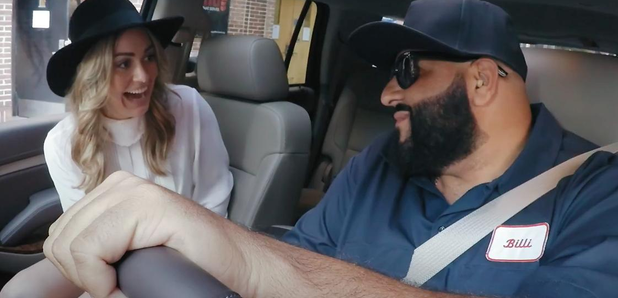 Khaled dropped some major keys for his passengers.
DJ Khaled went undercover as a Lyft taxi driver in New York City and his passengers somehow didn't recognise him.
The music mogul-turned Snapchat star, wore a hat and dark shades to disguise himself as he drove people around the city.
"The key is not to get in a car accident," he said, adding, "I hate red lights, they try to slow us down and stop us."
Watch the hilarious video below:
Khaled's passengers appear to be totally unaware of his true identity despite him quoting his own tracks and dropping a number of major keys.
Before eventually revealing his real identity, Khaled attempts to do some market research about himself.
One person says she is inspired by his endless Snapchats, while another expresses her dislike for him, saying, "he's a bit much for me, he's real dramatic."
Meanwhile, DJ Khaled also recently released a short film for his latest Major Key single 'Nas Album Done' featuring Nas.