Watch DJ Khaled's Epic New 'Nas Album Done' Short Film
9 September 2016, 16:00 | Updated: 9 September 2016, 16:03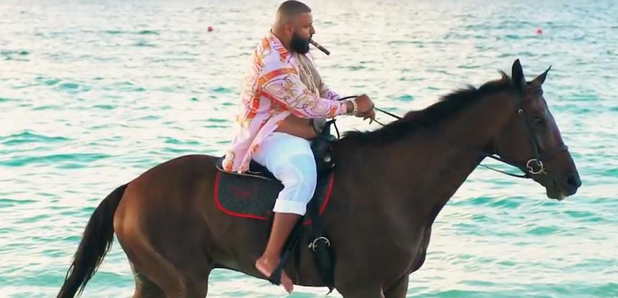 Khaled travelled to the Bahamas to drop some major keys.
DJ Khaled has dropped a cinematic short-film for his new single 'Nas Album Done', featuring Nas.
The music mogul and Snapchat star shows off his acting skills alongside actor Louie Rankin and even rides a horse through the sea, in one remarkable clip.
He then ends with an amazing dance-scene alongside a number of local women.
Watch the Khaled and Elf Rivera-directed video below:
'Nas Album Done' is the latest single taken from DJ Khaled's new album 'Major Key' and features a sample of the Fugees' classic single 'Fu-Gee-La'.
Meanwhile, Khaled's previous singles 'I Got The Keys' and 'For Free' recently went gold.

Khaled is also currently working on the music video for his next single 'Do You Mind' featuring Nicki Minaj, Chris Brown, August Alsina, Future and Rick Ross.