Diddy Boldly Compares DJ Khaled's 'Father Of Asahd' To Nas & Biggie's Biggest Albums
23 May 2019, 17:18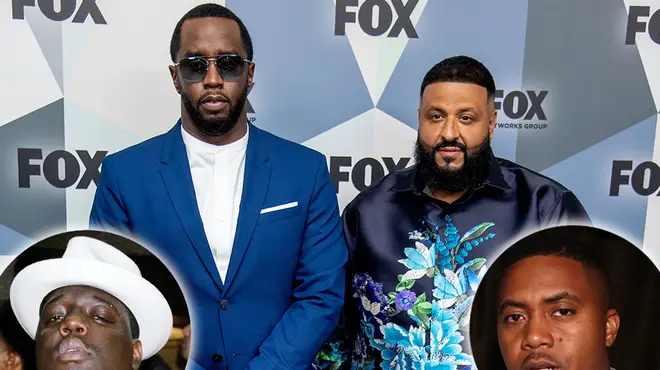 Diddy believes DJ Khaled's new album 'Father Of Asahd' compares to two legendary albums, 'Illmatic' and 'Life After Death'.
Since DJ Khaled released Father of Asahd, many artists have praised the project and label it as one of best of this year so far. Diddy recently made an outstanding statement about the album, which have old hip-hop fans in a frenzy.
During DJ Khaled's new documentary, where he shows the development of his album over a years time, Diddy reveals how he feels about the album.
Alongside the release of 'Father Of Asahd', the hip-hop producer has a released a documentary showing how this album came together.
The documentary was exclusively released at a screening in New York's Apollo Theater by TIDAL. Elliot Wilson also carried out a live interview with Dj Khaled.
During the documentary, DJ Khaled counts Puff Daddy among his biggest influences, as a musician, a businessman, and a father.
DJ Khaled sat Nas and Diddy down to have a little album listening session. When he played "You Stay" from the album, which uses Diddy's song "Señorita" he didn't know what to expect.
The moment Diddy watched the music video and heard "You Stay", he revealed that he believes Father of Asahd would be DJ Khaled's "llmatic", and his "Life After Death".
DJ Khaled - You Stay ft. Meek Mill, J Balvin, Lil Baby, Jeremih
Many old school hip-hop fans have debated on whether Dj Khaled's album deserves to be compared to such legendary albums.
What do you think ?