Watch Chris Brown Get Punk'd By A 9-Year-Old Girl
20 August 2015, 10:32 | Updated: 20 August 2015, 17:27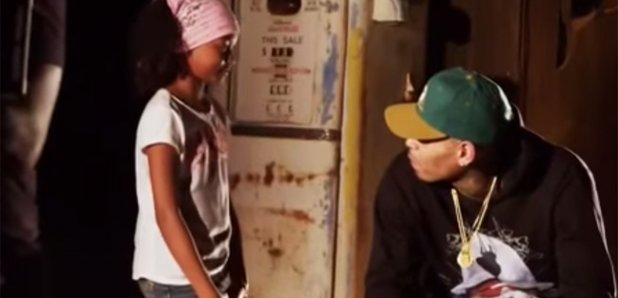 Breezy gets Punk'd.
The new season of Punk'd has premiered on BET and Chris Brown was among one of the first victims.
The R&B singer, who was previously pranked on MTV's version of the show, was set up by French Montana on the set of a video shoot.
As part of the extravagant plot, a 9-year-old actress pretended to be alone on set without her parents, which alarmed Brown.
French Montana, who was on set with Breezy and in on the prank, eventually revealed the set up to Chris' shock.
"I got Punk'd before, but this actually had me on the edge of my seat," Brown said. "I'm just glad it's not real!"
Earlier this week Chris Brown unveiled the steamy music video 'Body On Me,' his new collaboration with Rita Ora. The clip sees the two singers get up close and personal.