Watch Things Steam Up Between Rita Ora and Chris Brown In Their Full 'Body On Me' Video
18 August 2015, 17:33 | Updated: 19 August 2015, 09:23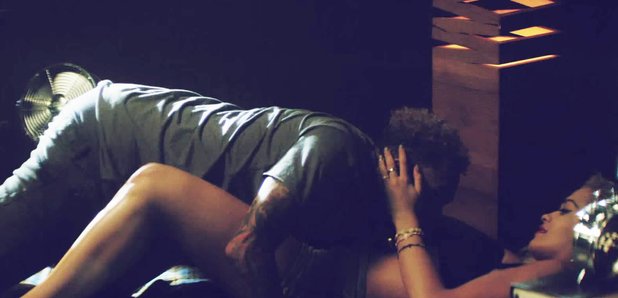 Rita gets up close and personal with Chris Brown.
Rita Ora and Chris Brown have unveiled the full video for their new song 'Body On Me.'
The video sees things steam up between Breezy and Rita as music gets turned up and clothes get taken off, while Rita shows off her roots by dancing while draped in a Union Jack flag.
Watch Rita Ora and Chris Brown's 'Body On Me' video below:
'Body On Me' is taken from Rita Ora's upcoming album and will be her seventh single as a lead artist in the UK and serves as her debut single in the US.
"On my second album I've put my blood into it, literally," the 'Poison' singer said in a recent interview.
"The album was my resurrection. I got myself together. I had amazing people around me. I went back to the drawing board and started writing with them."
Watch the full video for 'Body On Me' above.