Childish Gambino's Manager Responds To 'This Is America' Plagiarism Claims
26 June 2018, 12:38 | Updated: 26 June 2018, 12:40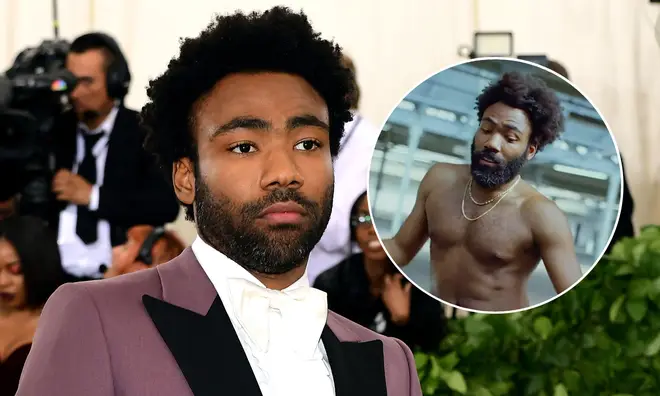 The singer has been accused of stealing his song from another rapper.
A member of Childish Gambino's team has denied claims that the singer plagiarised another song for his track 'This Is America'.
Gambino, real name Donald Glover, has been accused of "stealing" the music for his viral hit from the 2016 song 'American Pharoah' by a New York rapper named Jase Harley.
Fam Rothstein, who also co-produced the music video for 'This Is America', addressed the speculation in a since-deleted tweet.
"The internet is a place of no consequences," he wrote. "I hate that Toronto Akademiks/every white blogger can say something as gospel and y'all take it. This song is 3 yrs old, and we have Pro Tools files to prove it."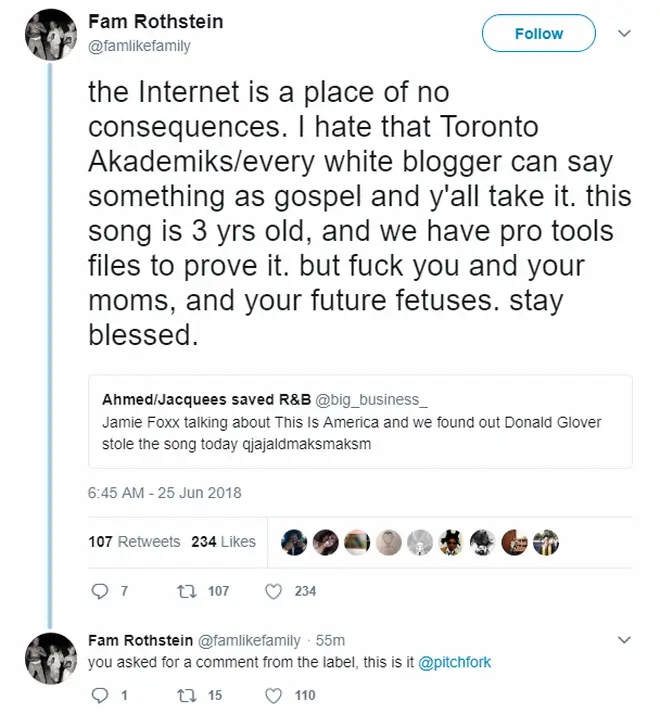 Glover is yet to respond to the allegations. Meanwhile, Harley took to Instagram to reflect on how his original song may have served as an influence to Glover's 2018 track.
"I feel extremely humbled to be recognized and labeled as one or the original inspirations for one of the most important pieces of music and visual art of our time," he wrote.
"I appreciate all the love and support! But PLEASE DON'T let this controversy dilute the message me and @childishgambino are trying to convey. We are speaking about injustices we've encountered and he's helped to provide a platform for all our voices to be heard."
Harley added that Glover should not be discredited for his actions. You can listen to both tracks below.
Childish Gambino - This Is America (Official Video)