Watch Chance The Rapper's Epic New 'No Problem' Video Feat. Lil Wayne & 2 Chainz
27 May 2016, 14:43 | Updated: 27 May 2016, 14:48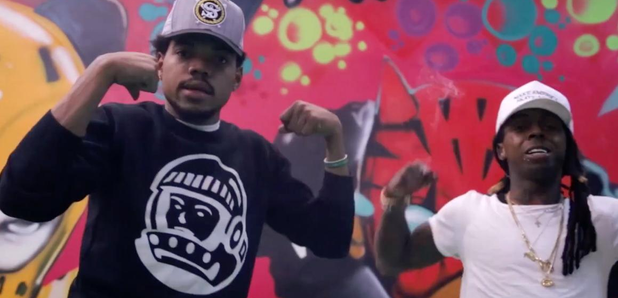 Featuring a number of famous cameos.
Chance The Rapper has dropped the fun-filled visuals for his new song 'No Problem' featuring Lil Wayne and 2 Chainz.
The Skim Nasty-directed video sees Chance drive down 79th Street in his hometown of Chicago, link up with Lil Wayne at a skatepark, hitch a ride with 2 Chainz and bump into a number of famous faces along the way.
Watch below:

Meanwhile, Chance The Rapper's new mixtape 'Coloring Book' made records this week for being the first streaming-only project to chart on the Billboard 200 – gaining more than 57m streams in its first week.
Despite initially being an Apple Music-exclusive, the mixtape is now available to stream on other platforms including Spotify.