Stream & Download Chance The Rapper's Amazing New Mixtape 'Coloring Book'
13 May 2016, 17:44 | Updated: 1 June 2016, 16:05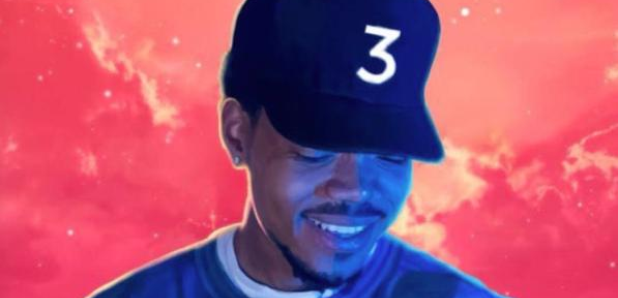 Stream the project in full.
Following months of speculation, Chance The Rapper has released his highly-anticipated new mixtape 'Coloring Book'.
The long-awaited solo project follows-up his breakthrough mixtape 'Acid Rap', which dropped three years ago – and features appearances from Kanye West, Lil Wayne, Future, Justin Bieber and more.
Stream below:
Check out the tracklist below:
'All We Got' (ft. Kanye West & Chicago Children's Choir)
'No Problem' (ft. Lil Wayne & 2 Chainz)
'Summer Friends' (ft. Jeremih & Francis & The Lights)
'D.R.A.M. Sings Special'
'Blessings'
'Same Drugs'
'Mixtape' (ft. Young Thug & Lil Yachty)
'Angels' (ft. Saba)
'Juke Jam' (ft. Justin Bieber & Towkio)
'All Night' (ft. Knox Fortune)
'How Great' (ft. Jay Electronica & My cousin Nicole)
'Smoke Break' (ft. Future)
'Finish Line/Drown' (ft. T-Pain, Kirk Franklin, Eryn Allen Kane & Noname)
'Blessings'
Speaking about the new mixtape, Chance told Complex that it was a lot better than his collaborative project 'Surf' – which he put together alongside Donnie Trumpet and The Social Experiment last year.
"This stuff is way better than 'Surf'," he said.
"I'll say that on record. Donnie [Trumpet] is awesome, and the project was awesome, but this is all of us focusing our efforts into some very hip-hop and very dance-y shit, and it feels good. So I'm excited about that."
Chance The Rapper looks to have made good on the promise he made on Kanye West's 'Ultralight Beam'.
"I met Kanye West, I'm never going to fail / He said let's do a good ass job with 'Chance 3'," he rhymed on the song.
"I hear you gotta sell it to snatch the Grammy / Let's make it so free and the bars so hard / That there ain't one gosh darn part you can't tweet."