EXCLUSIVE: Big Sean Talks Kanye West's Involvement On His New Album 'I Decided'
19 January 2017, 15:00 | Updated: 19 January 2017, 15:03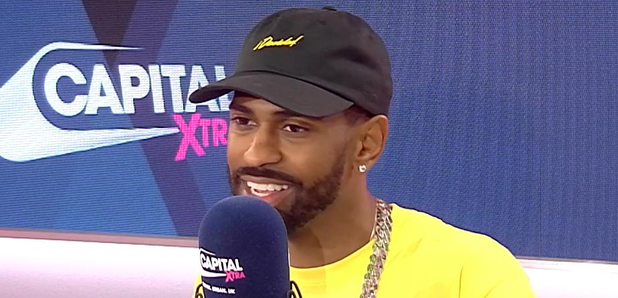 Sean spoke about his mentor with Manny Norté exclusively for Capital XTRA.
Big Sean has opened up about the influence of Kanye West on his upcoming album 'I Decided'.
The Detroit rapper, who signed to Yeezy's GOOD Music label back in 2007, has revealed that Kanye was very involved in his new music.
"Even in 'Bounce Back', that is Kanye saying 'if you a real one', he told Manny Norté exclusively for Capital XTRA.
"You think you've got it all figured out and then you see 'Ye. And even if he gives you a small gem, it goes a long way," he added.
Kanye West has had his own struggles over recent months, having suffered a mental breakdown, as well as the drama from Kim Kardashian being robbed in Paris.
However Yeezy appears to be back on track.
Listen out for Big Sean's full interview on Capital XTRA's The Norté Show with Manny Norté very soon.