Beyoncé Celebrates Marriage Equality With Colourful Video
2 July 2015, 12:31 | Updated: 2 July 2015, 13:57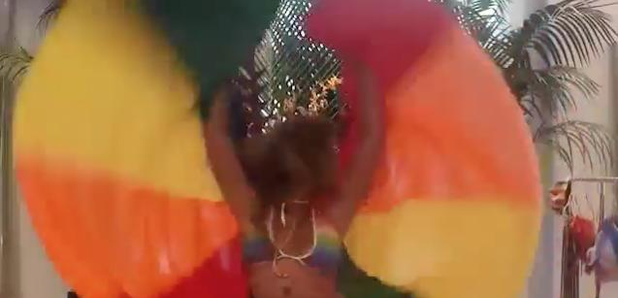 Bey posted a video of herself dressing up in rainbow colours.
Beyoncé has celebrated last week's US Supreme Court landmark ruling to legalise gay marriage in all 50 states with a video celebrating the decision.
Queen Bey posted an Instagram video of herself dressing up in the colours of the rainbow flag in tribute to the LGBT community. She dances around the room wearing a rainbow cape as her song '7/11' plays out in the background.
The singer recently won two BET Awards for the single's video, one for the video itself and another for its direction, as well as Best Female R&B/Pop Artist.