Beyoncé And Blue Ivy Just Made Flossing Cool
1 April 2015, 17:32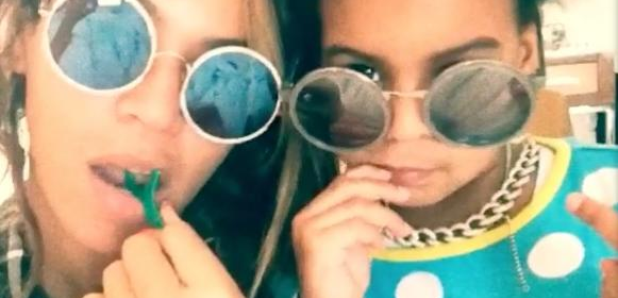 Something dentists haven't been able to do since time began. Watch how.
All those years of your dentist trying to convince you that flossing was cool was wasted time. But fast-forward to 2015 and Beyoncé, with the help of Blue Ivy, has just delivered a dentist's dream.
The '7/11' singer and her three-year-old toddler shared a video of the two of them flossing whilst wearing matching sunglasses, with Blue Ivy, maybe intentionally or maybe by complete coincidence, throwing up a 'peace' sign for good measure.
Watch the video below:
The video comes just days after Beyoncé joined Jay Z and a host of other stars, including Nicki Minaj, Rihanna and Kanye West for a press conference that saw them relaunch Tidal, a new music streaming service owned by the artists themselves.