Azealia Banks Says She Wants To See Wendy Williams "Drop Dead" & "Die On Air"
18 July 2018, 11:24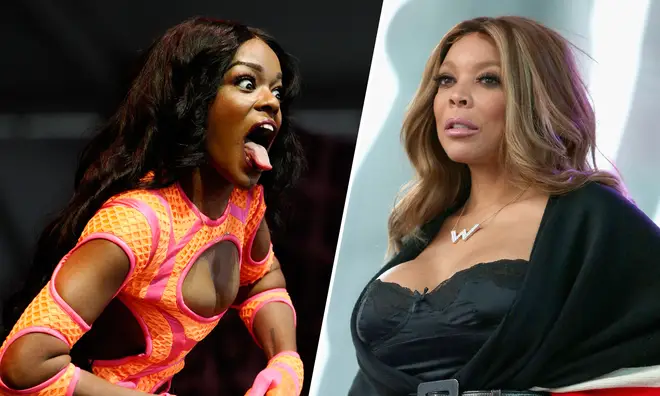 The rapper snapped following an appearance on Wild'n Out.
Azealia Banks has lashed out at Wendy Williams after the television host commented on her recent social media outburst.
The '212' rapper recently claimed she was mocked and harassed during her recent appearance popular TV show Wild'n Out, to which Williams responded on her show.
"She seems to be smart, but angry. And her anger seems to be the problem," Williams said. "A lot of times people would rather work with second best who's not so angry than first best. I'm not familiar with her music. I'm just familiar with her anger."
After catching wind of Williams' comments, Banks fired back and said said she wants to see the television host - who revealed back in February that she has Graves' disease - "finally drop dead."
"OMG can Wendy Williams have another stroke on TV and finally drop dead? I would love to see her die on air." she wrote on her Instagram story.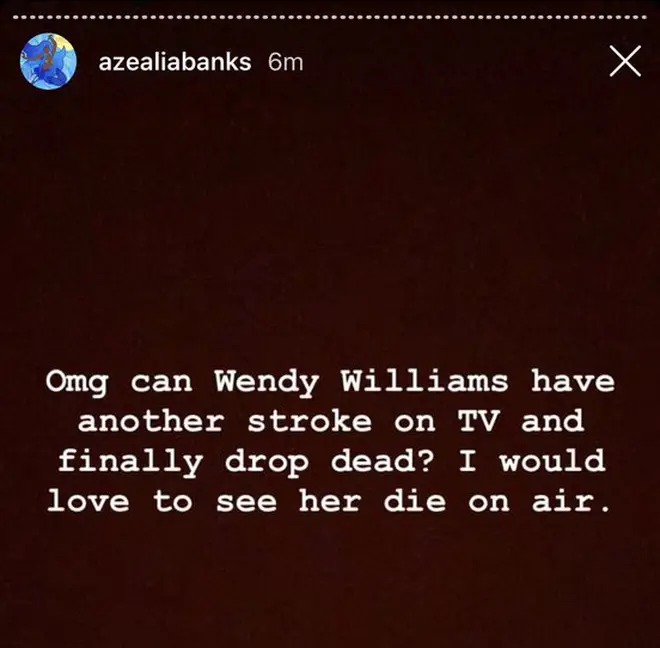 Williams is yet to respond to Banks' comments. The TV show host fainted live on air last October, collapsing in front of her studio audience before returning to the show after a short break.
Following Banks' initial emotional outburst, she also name-dropped Wild'n Out host Nick Cannon, pondering whether to not she would be depicted as a "bad guy" if she commented on Cannon's health.
Cannon fired back with his own response, saying, "Don't you hate when you create your own storms but forget your umbrella??? We are praying for you Queen."
Banks cancelled the release of her upcoming album 'Fantasea II' following the recent drama.