Azealia Banks Feuds With Stefflon Don After Igniting Beef With Cardi B
16 May 2018, 10:36 | Updated: 16 May 2018, 10:59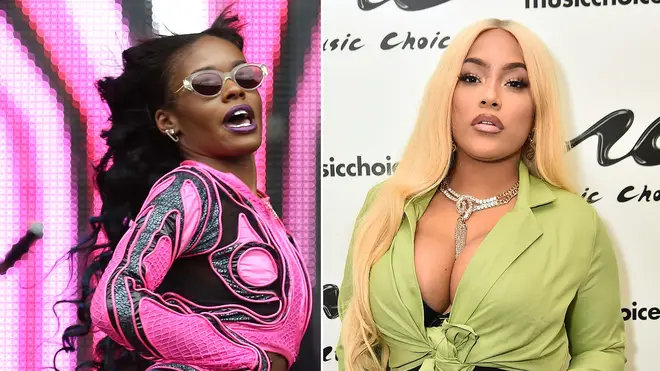 The rappers are at loggerheads.
Azealia Banks has clashed with Stefflon Don on Instagram, just days after sparking a bitter feud with Cardi B.
The 'Anna Wintour' rapper responded to a comment made by the British rapper on an Instagram gossip website following her barbs with Cardi.
"I would never let what Azalea banks says affect me dis gyal cray yuh fuk n need help bad", wrote Steff, prompting a vicious response from Banks.
"Well you're a very lucky girl!! Your music, look, and presence, is generic enough to not evoke a single emotion from me," she wrote, "Congrats! You're Basic!! Yaaaay!!"
Last week, Cardi B deactivated her Instagram account and locked her Twitter account after responding to Azealia Banks' recent interview on The Breakfast Club.
Banks reinforced her previous statements about Cardi being "an illiterate untalented rat" before claiming that she was a "caricature of a black woman".
"Like, if my spelling and grammar was that bad, I'd be cancelled. If Nicki Minaj spelled like that, we would be ragging on her all day", she added.
Steff is yet to respond to Banks' latest comment.