Azealia Banks Accuses Flight Attendant Of Racially Profiling & Assaulting Her In Sweden
29 August 2019, 15:30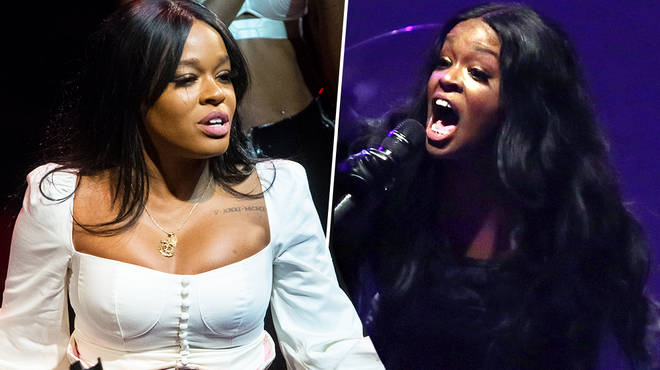 Rapstress Azealia Banks has posted a video where she is accusing a woman of racially profiling her on a plane departing from Sweden.
Azealia Banks has taken to social media and claimed that she was racially profiled and assaulted on a flight leaving Stockholm, Sweden.
The "212" rapper posted video of the chaos, where she claims a woman accused Banks of having sex with her boyfriend during the flight.
In the video Azealia Banks posted, the rapper can be heard screaming, "this white lady right here thinks that me and my boyfriend were having sex on the plane".
During the video, Banks says she was physically hit by one of the women engaged who was arguing with her and screams "ohhhh you just hit me!"
The woman replied, "No I didn't!" by which Azealia Banks insisted "yes you did ... this lady just hit me on the f**king flight".
The "Anna Winter" rapper then posted a statement to the airline, which reads "Hello SAS, I was just racially profiled and assaulted by your crew on a flight back to LA from Stockholm. Please contact me or my team ASAP".
Banks insisted that she was innocent in the argument and fell victim to a racial attack in Sweden. However, the airline has responded with a different take on the situation that occurred on the flight.
According to The Blast, A rep for Scandinavian Airlines spoke out saying "We can confirm that there was an incident on the flight to Los Angeles from Arlanda".
The continued "A passenges behavior toward other passengers and flight staff caused the legal authorities to be contacted, and they were present when the aircraft landed in Los Angeles".
The airline added "We cannot provide any further information surrounding our passengers onboard".
It's unclear whether Azealia Banks continued to pursue getting justice on this matter.