7 UK Homegrown Songs You Need In Your Life Right Now (July 2014)
2 July 2014, 14:52 | Updated: 16 March 2017, 15:58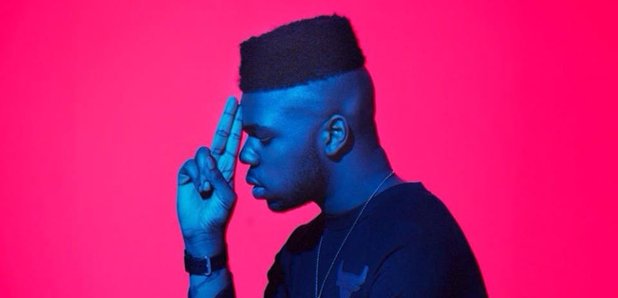 Ras rounds up the hip-hop, bass and house songs that are doing it for him this month.
Each month, Ras Kwame, one of our pioneers for championing homegrown UK artists, brings you seven of the best movers to keep an eye out for this month.
Hawk House – 'Chill Pill'
Taken from their current EP 'A Handshake To The Brain', this is laidback intelligent and thoughtful rap at its finest. Reminiscent of the sound favoured by the likes of A Tribe Called Quest and J Dilla back in the day, the London based trio of Sam, Eman and Demae serve up some fine 'real' hip hop. Tasty video too.
DJ SKT vs. Oliver Heldens & Becky Hill – 'Gecko (Overdrive)'
With no further hype needed about the massive 'Gecko (Overdrive)' from Oliver Heldens, this ones about fast rising star of the UK nu school House scene, DJ SKT. Currently hot for his rethinks of the NightCrawlers' 'Push The Feeling 2014' and Little Nikki's 'Right B4 My Eyes' and with consistent support from the likes of MK for his productions, SKT has the markings of a future flagbearer for the scene. This remix is proving very popular with its minimalist 'roller' approach to house. Catch him in the MidnightMix on my show sometime very soon.
Orange Hill Productions ft. Doctor – 'Turn Up'
With their new sound described as ElectroBashy, Orange Hill take a UK bass flavoured approach to their productions. With previous singles collaborating with the likes of Busy Signal, Kano, Fatman Scoop, Sneakbo and Vybz Kartel, this is definitely a production duo to keep an ear out for. Here is a cut from their current Summer smash (no hype) the 'OrangeMan Riddim' feat. Doctor of Sigma's 'Rudeboy' fame and stalwart MC of the grime scene fame. The riddim also boasts further cuts from Stylo G, Antwain & more.
Fekky & Dizzee Rascal – 'Still Sitting Here'
Considering Fekky has only been in the music game just over two years now, he has made great progress, quickly establishing himself as one of UK rap's ones to watch with his infectious 'bu bu baaang….' flows and some choice riotous lyrics. He's just recently signed to Island Records/Universal so expect the marketing go large anytime soon. No mean feat to get a Dizzee collaboration on the boards, here the two MCs rework a Dizzee classic in 'Sitting Here', both going hard over a more Trap relick of the tune courtesy of the SplurgeBoys. That production outfit already have great pedigree in music production at the moment, testified to by Tinie Tempah and Maverick Sabre amongst others. Sick!
MNEK – 'I Wrote A Song'
Real name Uzoechi Osisioma Emenike, this singer/writer/producer shouldn't need much introduction as his songs, melodies and vocals have been gracing the airwaves in a big way over the last year and a bit with more than a handful of hits. His recent writing and production credits include Far East Movement, Gorgon City, Sub Focus, Clean Bandit, Duke Dumont, Rudimental, Misha B, Little Mix, A*M*E, Oliver Heldens amongst others and his remixes include Duran Duran, Olly Murs, Bastille and Tinie Tempah, deep! This is the kind of song that songwriters wish they'd written and a real radio bubbler. Large, considering he only just turned 19. Maximum Raspect for this level of talent!
Little Simz – 'Devour'
One from this north London based femcee's debut EP 'E-D-G-E'. Part of a clique known as Space Age, weighing in at 20 years of age, she's got the 'cool blogs saying a lot of nice things about here including Jay Z's Life + Times blog who premiered her fourth mixtape 'Blank Canvas'. A former child actor (Youngers, Spirit Warriors), she's been rapping since nine years old and her lyrical prowess proves this. She's a beast on the mic and literally devours this Jakwob production called 'Devour'. Currently touring and collaborating internationally looking forward to catching up with her on my show real soon.
Jus Now & GotSome Feat. Serocee & Eva Lazarus - 'Run Di Dance'
As it says on its tin, Jus Now are two riddim obsessives: Interface, producer and DJ from Bristol and LAZAbeam, a percussionist and producer from Trinidad. Its more futuristic dancehall-izm's this time collaborating with GotSome to make an electrobashy infused real club banger with pop appeal. You always have to keep half an eye out for the Bristonian's, part of the UK's centre for 'Bass' map. Having produced club bangers with Stylo G in 'Tun Up' and a soca anthem for this years Trini Carnival with Truck On D Road by Bunji Garlin, Jus Now aren't likely to be a just now thing.
You can hear the highlights and more fresh music on air with Ras Kwame, Monday-Friday on Capital XTRA from midnight.