Afrobeats Chart: Top 10 (October 2014)
2 October 2014, 12:56 | Updated: 16 March 2017, 15:52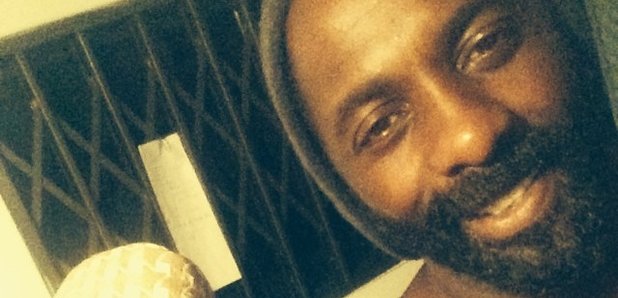 Here's the top ten on the Afrobeats Chart for October 2014.
10. Zafi B Feat. Mr 2 Kay - 'Shake Your Sisi'
UK-based rising Afrobeats star Zafi B caught everyones attention with her debut single 'Number 1' last year, and now she's back with new track 'Shake Your Sisi' and Mr 2Kay has got involved for the remix.
9. 4x4 Feat. Davido - 'Baby Dance'
Hit play on a new entry on the list - Davido has jumped on 4x4's new track 'Baby Dance,' in at number nine.
8. Samini Feat Popcaan - 'Violate'
Another new entry in October comes from Samini and Popcaan.
7. Moelogo - 'My Sweetie'
Moelogo's latest track has the party vibe. Produced by Bayoz Muzik and SOS (who have produced for Ariana Grande and Wretch 32), 'My Sweetie' is released 28th September.
6. Kwamz And Flava - 'Wo Nani No'
In case you were wondering, 'Wo Onane No' apparently means ''Lift your leg up'' - now get singing along.
5. Sona - 'Omode'
Introducing Sona's third single to drop this year, which has climbed four places on the Afrobeats chart since last month. out now.
4. May7ven - 'What Ur Feelin'
Slowly creeping up Abrantee's afrobeats chart it's May7ven with the new track she dropped in August, written by herself, with her usual smooth vocals.
3. P Square Feat. Don Jazzy - 'Collabo'
Fresh from P Square's recently dropped sixth studio album, hear their Don Jazzy collaboration 'Collabo.'
2. Wiz Kid - 'Show You The Money'
Produced by Shizzi, WizKid took to the street he grew up in the film the video for his latest dance-floor filler in an effort to show that he is still in touch with his roots.
1. VVIP Feat. Idris Elba - 'Selfie (Remix)'
VVIP, made up of Reggie Rockstone, Joseph Nana Ofori (Prodigal), and Abdul Hamid Ibrahim (Zeal), released their debut single 'Selfie' in April and now they've raised their game by getting Capital XTRA DJ and Holywood actor Idris Elba on the remix, which is huge. The group have confirmed that they have filmed a music video for the track. which will be coming online soon.