The 5 Biggest New Songs Of This Week (6th June 2014)
6 June 2014, 12:27 | Updated: 29 March 2017, 11:48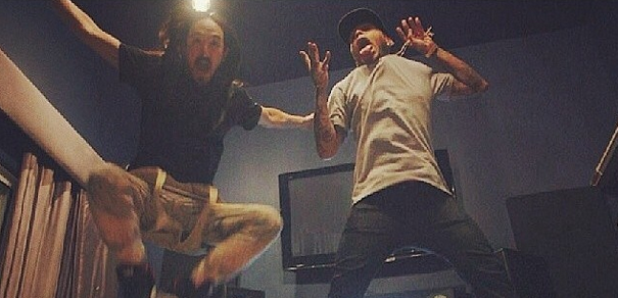 Featuring new Drake, a big collaboration from Steve Aoki and Kid Ink plus some pretty big remixes.
Steve Aoki, Chris Lake and Tujamo Feat. Kid Ink
Steve Aoki and Kid Ink are an unlikely pair but the two have unveiled new song 'Delirious (Boneless),' an uptempo club track with the hook and verses provided by the 'Main Chick' rapper and it really works.
Ameriie - 'What I Want'
Ameriie has unveiled the full version of her new single 'What I Want' alongside the song's lyric video. The track, which, samples the Sugerhill Gang's song 'Apache,' has the same vibe as her hugely popular tracks released in the noughties.
R. Kelly - 'Ignition (Giraffage Remix)'
A new energy is breathed into the classic 2003 R&B track and Reloaded favourite, and what's more, Giraffage has released it as a free download. Head over to his SoundCloud page to get your hands on it now.
Oliver Heldens x Becky Hell 'Gecko (Overdrive) (Jack Beats Remix)'
First Becky Hill re-worked Oliver Heldens 'Gecko,' putting her own vocals on it, and now electro duo Jack Beats' have given the Becky Hill version the remix treatment - this song's sticking around for the summer.
Drake - '0 To 100'
Drizzy joined his Young Money label-mates Nicki Minaj and Lil' Wayne for the Summer Jam concert in New Jersey earlier this week and during the middle of the concert shared the new track on his SoundCloud page. Drake uses the track to tell fans he's got new music coming soon, teasing Spring 2015 as the date to expect his next album.