The 5 Biggest New Songs Of This Week (10th July 2015)
10 July 2015, 12:29 | Updated: 29 March 2017, 11:48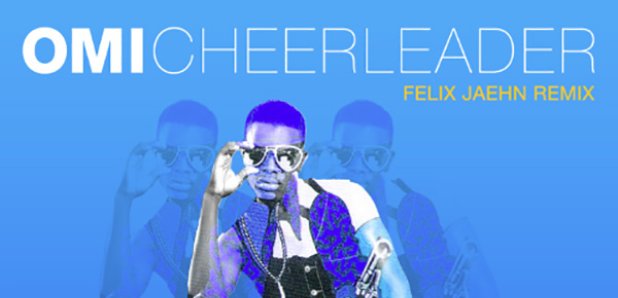 Featuring Kid Ink, Wretch 32 and Calvin Harris.
Hit play on the biggest new music to drop this week, featuring a Kid Ink remix of Omi's summer anthem 'Cheerleader' and a new team up from Brits Melissa Steel and Wretch 32 on 'Do You Love Me?'... Plus, Calvin Harris has been teasing some new material.
Omi Feat. Kid Ink - 'Cheerleader'
OMI has dropped the remix to his smash-hit 'Cheerleader' featuring a verse from Kid Ink. The LA rapper pays homage to his partner in his short-lived appearance on the remix. Ink recently announced he's gotten engaged to his long-time girlfriend
Melissa Steel Feat. Wretch 32 - 'You Love Me?'
Melissa Steel has dropped her new single 'You Love Me?' featuring Wretch 32. The Bradford singer, who scored a hit with Blonde's 'I Loved You', has hooked up with legendary producer Rodney "Darkchild" Jerkins for the song. Jerkins is the producer behind 90s classics like Destiny Child's 'Say My Name' and Brandy and Monica's 'The Boy Is Mine'.
Krept and Konan Feat. Wiz Khalifa - 'Do It For the Gang'
This week Krept & Konan released a music video for 'The Long Way Home' album track 'Do It For The Gang'. The London duo's adopt a more trap rap inspired sound for the cut, which features Taylor Gang chief Wiz Khalifa. The video itself is more explicit than their previous offerings with a parade of scantily-clad women.
Warren G Feat. Nate Dogg - 'My House'
G Funk legend Warren G has announced a new EP, 'Regulate...G Funk Era Part II'. The EP is a sequel to his 1994 classic debut album and features unreleased material recorded with the late Nate Dogg before his death in 2011. Hit play on new song 'My House' above.
Calvin Harris - 'How Deep Is Your Love'
Calvin Harris shared a clip of a new song 'How Deep Is Your Love' on Instagram. The Scottish producer gave fans a preview of new material which features vocals from an unidentified singer and is credited to both him and London deep house collective Disciples. Let's look forward to the full thing, which drops next week.