22 New Songs, Albums And Remixes To Love In May 2014
1 May 2014, 00:00 | Updated: 29 March 2017, 11:48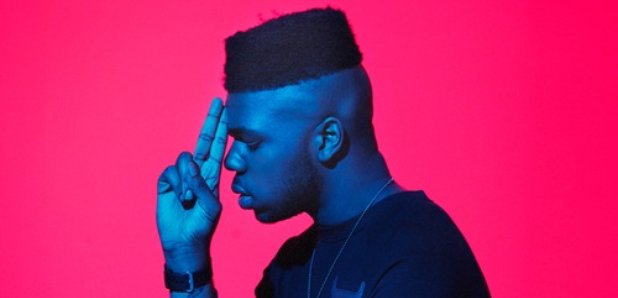 Listen to all the biggest new music that's going to be soundtracking your May.
Somehow it's already May, but don't worry because this month is a strong one for big new music. Here's our selection of the biggest and best new songs and remixes we think you're going to be all over this month.
(Warning: some of these songs contains strong language that some people may find offensive.)
Second City - 'I Wanna Feel'
Secondcity's 'I Wanna Feel' is the latest track from the British house music producer and looks set to become his biggest crossover to date.
Clean Bandit - 'Extraordinary' (Sigma Remix)
After the release of the seemingly unstoppable 'Nobody To Love', which sampled Kanye West's 'Bound 2', Sigma have now worked their magic on Clean Bandit's 'Extraordinary'. This is a killer remix.
The Weeknd - 'Wanderlust' (Pharrell Remix)
When Pharrell's not dropping his own tracks and productions he's remixing other peoples'. Here Skateboard P jumps on board The Weeknd's magical 'Wanderlust' and - you guessed it - works some wonderful magic.
Future Feat. Kanye West - 'I Won'
Future and Kanye shout out their respective trophies - Ciara and Kim Kardashian - on this big slice of hip-hop.
YG Feat. Drake - 'Who Do You Love'
YG and Drake together just works.
Lorde - 'Tennis Court' (Flume Remix)
With over two million streams in just seven days, Flume's remix of Lorde's 'Tennis Court' officially got the music world buzzing and, after just one listen, you can hear why. This is a masterpiece from the Australian 22-year-old producer.
Armin Van Buuren - 'Ping Pong' (Hardwell Remix)
Armin Van Buuren's anthemic 'Ping Pong' sounds even better courtesy of this remix from our very own Hardwell. He's not the world's number one DJ for nothing you know.
MNEK - 'Every Little Word'
After appearing as the guest vocalist on a host of massive tracks, MNEK finally steps into the spotlight himself on 'Every Little World' and sounds ever bit like a future star.
Tourist Feat. Lianne La Havas - 'Patterns'
It's been a while since we heard the vocals of Lianne Le Havas, but she's back as a featured artist on Tourist's new song 'Patterns' - and what a voice she has.
Ella Henderson - 'Ghost' (Oliver Nelson Remix)
Ella's debut single sounds even better in this Oliver Nelson remix. This is sound of summer.
Afrojack - 'Ten Feet Tall'
This big room anthem finally drops in May and, if you've not got it in your record collection yet, this is your chance to get on board.
David O - 'Skelewu' (Major Lazer x Wiwek Remix)
If you thought 'Skelewu' could be stopped, you'd be wrong. David O's Afrobeats anthem, which has been a staple in Abrantee's record box, has been re-worked by Major Lazer x Wiwek and it's every bit as good as you expect.
Wilkinson - 'Half Light'
The new king of drum and bass is back in May with 'Half Light', the hands in the air follow-up to 'Afterglow'.
Duck Sauce - 'NRG' (Skrillex, Kill The Noize, Milo & Otis Remix)
Duck Sauce have developed somewhat of a reputation for creating Ibiza Anthems and they look set to do the same with the infectious 'NRG'. A-Track and Arman Van Helden's 2014 contender comes at you heavy on this remix from Skrillex, Kill The Noize, Milo & Otis.
DJ Snake Feat. Lil' Jon - 'Turn Down For What' (2 Chainz, French Montana and Juicy J remix)
TURN DOWN FOR WHAT!?
Katy B - 'Still' (Billon Remix)
Katy B's vocals float seamlessly over this remix of 'Still' by the producer Billon. If you haven't already, this is another track to add to your playlist.
Boots Feat. Beyonce - 'Dreams'
Beyoncé doesn't appear as a guest artist on many peoples' records so you know when she does that it's a good one. On 'Dreams' she's hooked-up with her longtime producer and friends Boots, and the results are amazing.
Gorgon City Feat. Laura Walsh - 'Here For You'
Gorgon City's new track 'Here For You' features the vocals of the talented Laura Walsh and is a fine slice of summer.
Dimitri Vegas & Martin Garrix & Like Mike - 'Tremor'
Martin Garrix thinks this is going to be the biggest song of the summer and we think it's hard to disagree.
Iggy Azalea - 'Fancy' (GTA Remix)
'Fancy' is the lead track from Iggy Azalea's debut album and on this remix GTA turn it into a house anthem. Wait until you get to the drop.
All About She Feat. Gita - 'Like That'
The Disturbing London trio All About She are back at last with their new track 'Like That'. You're going to have this one on repeat.