Wiz Khalifa Just Proved He Can Not Name One Taylor Swift Song
18 March 2015, 11:04
Catchphrase with Jim Parsons, Miles Teller and Wiz Khalifa
04:44
Watch the moment of panic that comes over Wiz Khalifa when he has to name a Taylor Swift song.
Wiz Khalifa has clearly not brushed up on his pop music lately.
The 'We Dem Boyz' rapper had a seriously hard time guessing the answer 'Shake It Off' (you know, the Taylor Swift song that you heard around ten million times last summer?) in a recent game of Catchphrase on Jimmy Fallon's 'The Tonight Show.'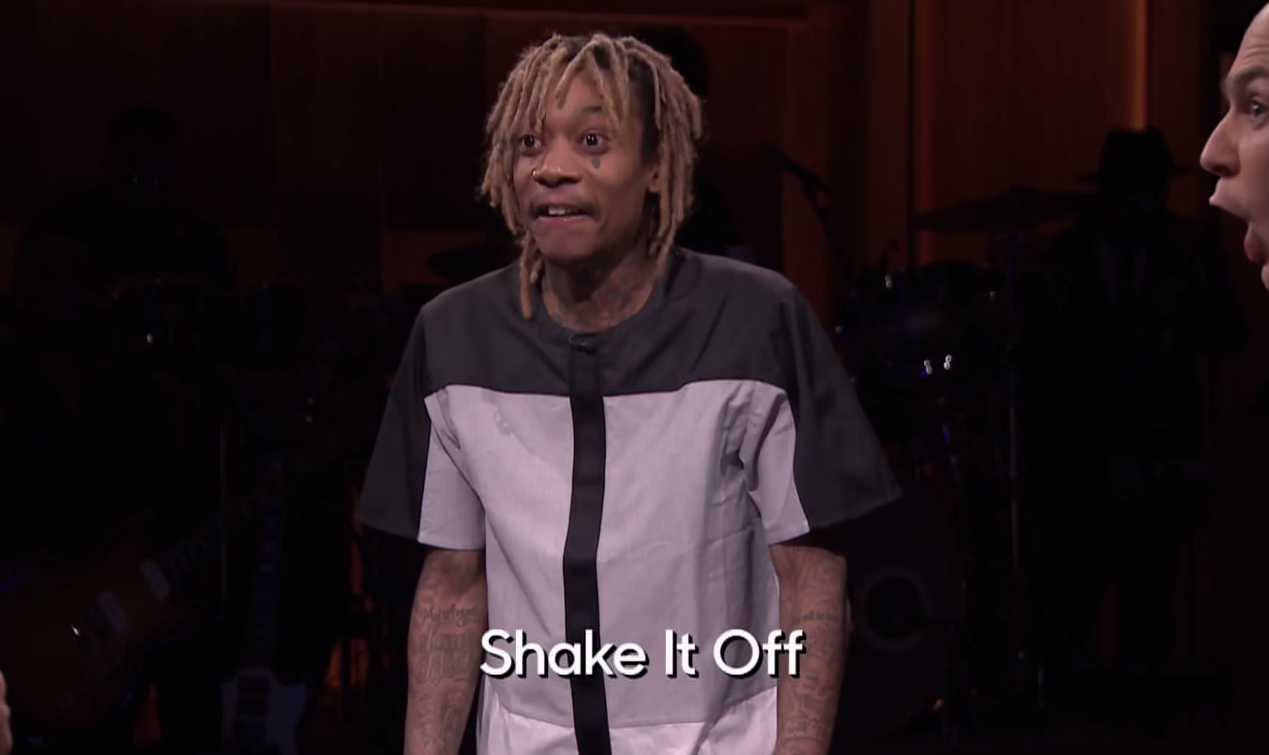 It should have been obvious that it was going to be a tough round when Wiz's face turned to panic as his partner began with the clue "It's a Taylor Swift Song."
Thankfully, Wiz managed to get there in the end, but the lead up to his victory makes for hilarious viewing. Watch what happened above.