Wiz Khalifa Arrested At LAX Airport For Riding 'Hoverboard'
24 August 2015, 10:53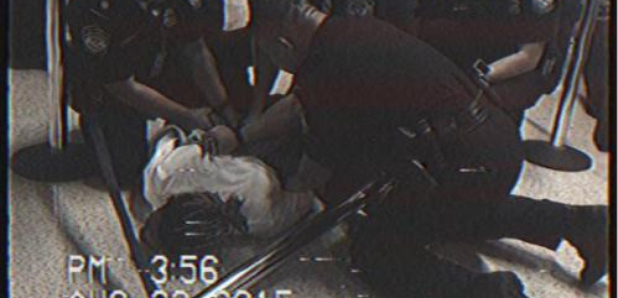 Wiz was allegedly stopped for riding his hoverboard.
Wiz Khalifa was reportedly taken down and handcuffed by police at LAX airport on Saturday night.
According to the rapper's social media accounts, it was all because he didn't get off his personal hoverboard.
Wiz shared pictures and footage of the incident on his Twitter and Instagram accounts, in which he can be heard clearly telling officers that he is "not resisting" arrest as he is held on the ground.
The 'See You Again' rapper was coming back from a show in Finland when he was stopped and arrested. Check out his Twitter updates below:
Haven't been slammed and cuffed in a while. That was fun.

— Cameron (@wizkhalifa) August 22, 2015
They love sayin stop resisting. pic.twitter.com/v2tdOOikMy

— Cameron (@wizkhalifa) August 22, 2015
I stand for our generation and our generation is gonna be riding hover boards so if you don't like it eat a dick!

— Cameron (@wizkhalifa) August 23, 2015
All because I didn't want to ditch the technogy everyone will be using in the next 6 months. Do what you want kids. pic.twitter.com/7F0KIQgFrA

— Cameron (@wizkhalifa) August 23, 2015