Watch This Guy Completely Lose His Mind Listening To Rap Songs In His Car
3 December 2015, 11:18 | Updated: 23 March 2017, 12:35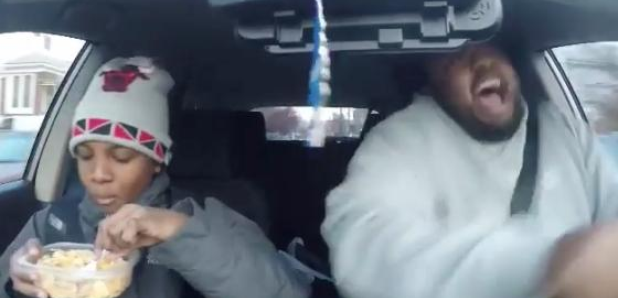 He dances like nobody's watching.
There have been a number of hilarious videos surfacing on Instagram of a man losing his mind to rap songs in his car.
Instagram user 'Flip From Queens' clearly enjoys his Hip Hop and his reactions to the music are hysterical, including smacking a poor kid's cereal in the air because of M.O.P.'s classic hit 'Ante Up (Remix)'.
Watch below:
After a quick look through his Instagram account, we've found some more of his funny rap song reactions.
Missy Elliott - 'Get Ur Freak On':
DMX - 'Ruff Ryders Anthem':
Lil John - 'I Don't Give A F**k':
G-DEP - 'Special Delivery':