Stevie Wonder Sings Classics, Makes James Corden Cry In 'Carpool Karaoke'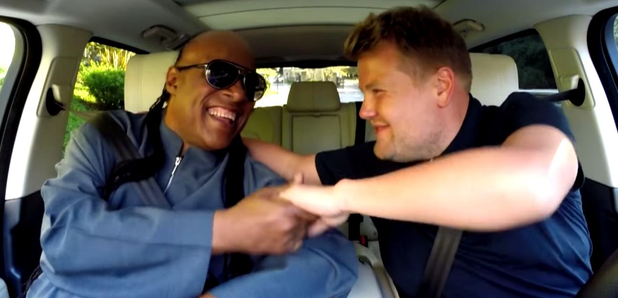 The moment Stevie Wonder attempts an English accent is amazing.
Stevie Wonder recently appeared on James Corden's US 'Late Late Show' and took part in 'Carpool Karaoke'.
After convincing Stevie not to drive, James Corden took the wheel and joined the singer as he blasted out his most famous songs, including 'Superstition', 'Sir Duke', 'Isn't She Lovely' and 'Signed, Sealed, Delivered.'
At one stage the pair even trade calls to the women in their lives. When Corden asked Stevie Wonder to phone his wife, he completely lived up to his name.
The veteran soul singer attempted his best English accent and even glided into his classic song 'I Just Called To Say I Love You', especially for the occasion. Corden struggled to hold back the tears.
Watch the amazing clip above.