Twitter Has Given President Obama Hilarious New Haircuts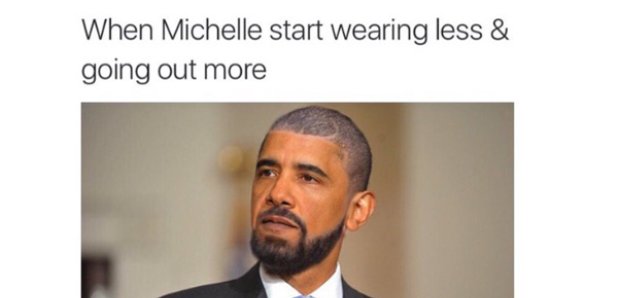 The US President has been transformed.
Twitter users have altered images of US President Barack Obama and given him a range of hilarious haircuts after he recently told opponents to "pop off".
Speaking at a G-20 summit last week, Obama said: "If folks want to pop off and have opinions about what they think they would do, present a specific plan."
The Internet took Obama's turn of phrase to signal that he was feeling very confident as his second term comes to a close, so they gave him fresh haircuts to match.
Check out a collection of the best below:
Obama used Drake's 'Hotline Bling' as inspiration:
Drake + Obama = Drama pic.twitter.com/GAyngDU6Fb

— Daniel Mitchels (@_dreamboi) November 22, 2015
Or maybe Beyonce's hair is more suitable:
Y'ALL DID NOT GIVE OBAMA BEYONCÉ'S HAIR KCKXKXKSJ GOODBYE pic.twitter.com/lF710h1vjX

— Beyoncé Receipts (@beysusfacts) November 20, 2015
The Mohawk matches his new mindset:
November 22, 2015
When is your mixtape dropping Obama?:
All these pictures of Obama with different haircuts have no chill pic.twitter.com/huALYFo9AC

— (@edgarthecool1) November 21, 2015