Tink Talks Being Compared To Other Artists: "Nobody will ever be Aaliyah"
16 June 2015, 12:55 | Updated: 22 June 2015, 12:07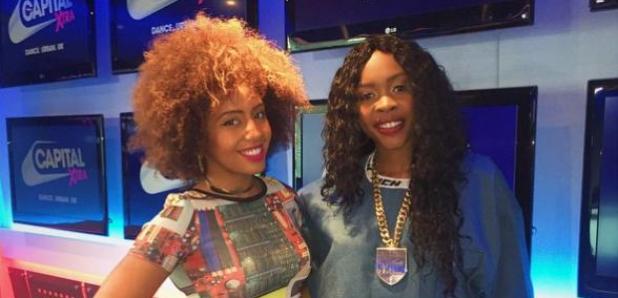 The Chicago rapper and singer exclusively caught up with Jade Avia on Capital XTRA.
Up and coming star Tink recently dropped by the Capital XTRA studio during her first visit to the UK to catch up with Jade Avia.
The Chicago singer and rapper, spoke about working with Timbaland on her debut album and the comparisons between her and Aaliyah.
"Nobody will ever be Aaliyah, I'm always just trying to make sure people understand that I'm an individual," she said playing down the similarities, adding "It's a motivational pressure, now I'm really going to have to bring my A game and step it up."
Listen to the full interview below.
Tink recently released her own Timbaland produced version of the legendary late RnB star's 'One in A Million'. "I had to sit back and meditate for a good hour it wasn't one of those types of things when I just slapped some [lines] on a record and said it was done," she said of the song.
The 'Winter's Diary' artist, also shared an update on her debut album, produced entirely by Timbaland. "The album is definitely futuristic," she said, revealing that it will be out "towards the Fall" of 2015.