Rita Ora Says "Plans Are Moving Forward" With The '50 Shades Of Grey' Sequel
28 May 2015, 11:15 | Updated: 28 May 2015, 11:27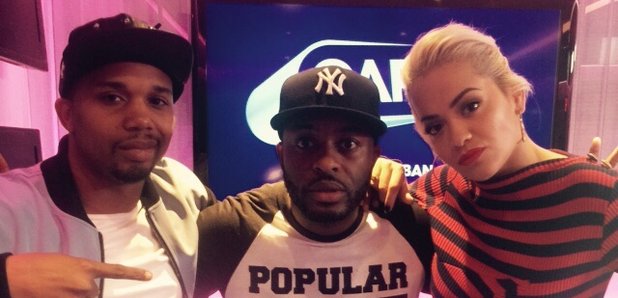 Hear Manny Norté's exclusive interview with 'New York Raining' singers Rita Ora and Charles Hamilton.
Rita Ora and Charles Hamilton stopped by the Capital XTRA studios to talk about new song 'New York Raining,' Charles' return to making music and Rita's possible upcoming role in the '50 Shades Of Grey' sequel.
The 'Brooklyn Girls' rapper opened up about the career slump that led to him being dropped by Interscope. "I fell back, I was very isolated. I got really passionate about making music and what begun to happen was that I connected more with my music collection than real people," said Hamilton. "Financially, I became a liability and we had to go our separate ways".
Listen to the full interview below:
Ora, who recently dropped her new single 'Poison', hinted at some big guest spots on her upcoming album but kept tight-lipped about who would be making an appearance.
The 'R.I.P.' star, was also coy about rumours that she is due to appear in the 'Fifty Shades' sequel. "Plans are moving forward with that whole sequel," she said, implying that she could reprise her role. Ora made a cameo in the franchise's first movie as Mia Grey.
Catch Manny Norté on Capital XTRA weekdays from 10am.