North West Loves Her 'Frozen' Suitcase So Much She Won't Let It Go
19 March 2015, 17:34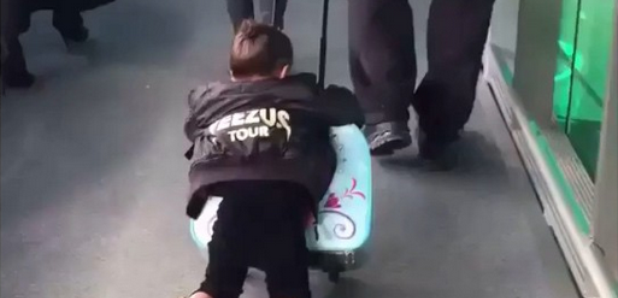 Watch the most adorable video on Instagram.
Kim Kardashian has shared a hilarious video of North West clutching on to a 'Frozen' suitcase for dear life.
The toddler was at the airport with her mum, who filmed her being pulled along on her luggage, merchandise from the animated Disney film, rather than pulling it herself!
Watch the video below:
Wearing her 'Yeezus' tour jacket, Nori is seen dragging her feet along the floor in the video that Kim captioned "She won't let it gooooo."
North was spotted out with Kim Kardashian and her dad, Kanye West, last week during Paris Fashion Week, where she didn't shy away from the cameras.