Offset Reportedly Arrested In Atlanta 10 Days After Wife Cardi B Gives Birth To Daughter
21 July 2018, 16:50 | Updated: 21 July 2018, 17:12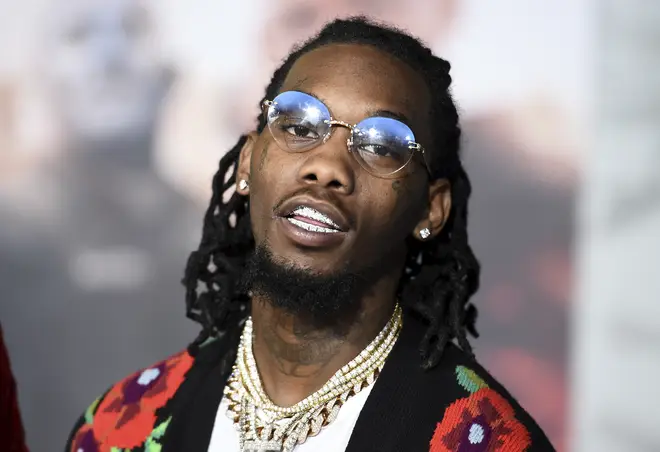 Multiple reports say that the rapper and husband of Cardi B was arrested in Atlanta on Friday.
TMZ is reporting that Migos rapper Offset (Kiari Kendrell Cephus) was arrested on felony weapons charges outside of Atlanta, Georgia on Friday, July 20.
According to Clayton County jail public records, the rapper was booked in at 6:44 pm on the 20th and released at 10:01 am on the 21st after spending roughly 15 hours in jail. TMZ reports that bail was set at $17,000.
Police allege that the 26-year-old rapper had at least one fire arm in his vehicle, which is a violation of his probation. Offset is still on probation after being arrested in 2015 on weapons charges.
Offset was allegedly traveling with marijuana (one ounce or less), which is a misdemeanor. Police records also allege that he performed an "improper lane change".
Offset's apparent arrest comes just 10 days after he and wife Cardi B welcomed a daughter, Kulture Kiari Cephus. Cardi B was not in the vehicle when the arrest took place.