Ludacris Marries Long Term Partner Eudoxie In Surprise Christmas Ceremony
7 January 2015, 10:52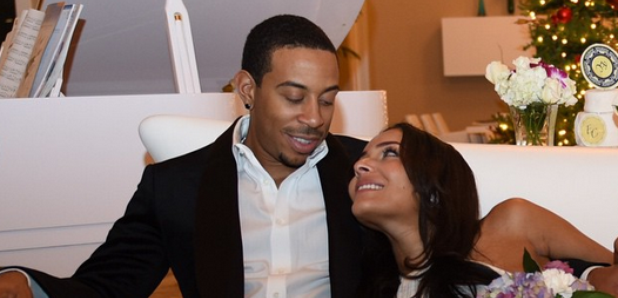 Congratulations!
Ludacris must have had some impulsive bones in his body over the Christmas holiday period, because not only did he propose to his long-term girlfriend Eudoxie Agnan, but he married her on the very same day.
The rapper proposed to his partner during the day, reports TMZ, and took her out to dinner to in a Georgia restaurant to celebrate. When the couple arrived home, there was a wedding dress left out for Eudoxie, chosen by her mother.
The couple had a few family members and friends there and so they got married on the spot!
Ludacris confirmed the news of their marriage on Instagram by posting a photo from their special day, which was captioned "Why wait? Did the thing before 2015. #mrandmrsbridges."
There was more than one rapper with a reason to celebrate over the New Year. Macklemore revealed to his fans that his fiancé is pregnant with their first child together in a touching video that saw the couple attend a scan of the baby.