Krept And Konan Explain The Message Behind Their Amazing MOBO 2014 Performance
23 October 2014, 14:24 | Updated: 10 July 2015, 11:24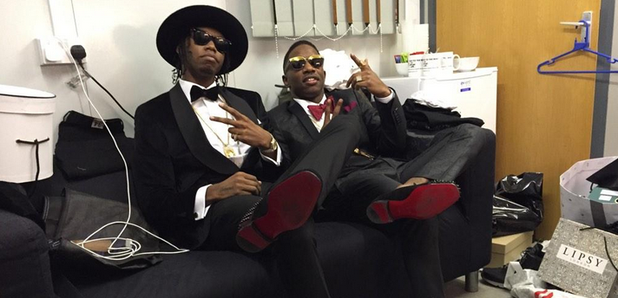 Plus the two discuss where urban music stands in the music industry.
Last night (23rd October) saw Krept and Konan give an emotional speech as they collected the award for 'Best Hip Hop Act' at the 2014 MOBO Awards.
After getting their gong and giving Wembley Arena (and viewers at home) and incredible performance, the two sat down to talk to Capital XTRA's Jade Avia.
Krept and Konan explained the meaning behind their wild entrance; "We just wanted to wow everyone" they said, "You know what it was, it's like, they don't want us here, but we're here, that's the message."
The two went on to discuss how they think Urban music can be better supported by the music industry.