Kevin Hart And Ice Cube Teaching A Learner To Drive Is The Most Hilarious Thing You'll See Today
6 January 2016, 10:54 | Updated: 6 January 2016, 11:42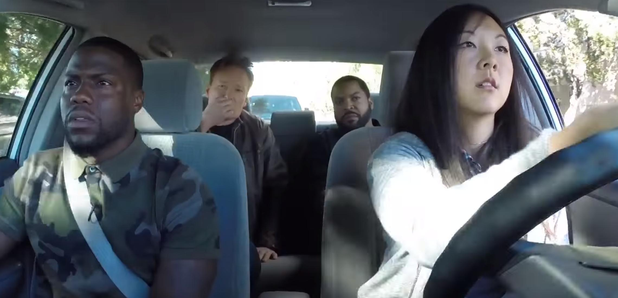 Watch what happened when Kevin Hart and Ice Cube became driving instructors on Conan.
When Diana, a staff member on Conan O'Brian's US talk show 'Conan' decided to learn how to drive, Conan decided that he would teach her with the help of his two special guests Ice Cube and Kevin Hart - and the video footage is amazing.
"Rule no.1, don't f*ck this up" Hart instructed as he got in the backseat of the car with Ice Cube. But after opting out of wearing his seatbelt, it was Ice Cube that ended up giving instructions to the famous comedian.
Cube told Hart: "Tupac was one of the biggest thugs I know and he always wore his seatbelt!"
The foursome have a ton of laughs as they get road rage, stop at a drive-through and get pulled over by a police officer in the hilarious video.
Check out the full thing above.