Kiesza Mashes Up Hot Natured's 'Benediction' And Michael Jackson's 'Who Is It' (Live Session)
19 April 2014, 18:00 | Updated: 21 April 2014, 11:18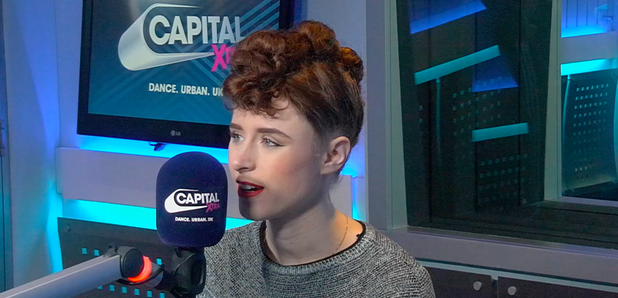 Plus hear Kiesza sing an acoustic version of her hit song 'Hideaway' on The Weekend Sessions.
Kiesza is unstoppable at the moment with her debut single 'Hideaway' reaching number one in the UK iTunes chart and an album on the way. So it was no surprised that when she dropped by Max's Weekend Sessions to perform a live session it was amazing.
Not only did the canadian singer perform an acoustic version of her single 'Hideaway,' but she also covered Hot Natured's 'Benediction,' mashing it up with Michaela Jackson's 'Who Is It.'
Kiesza - 'Benediction/ Who Is It' Cover:
Kiesza - 'Hideaway':
Catch Max's Weekend Sessions every Saturday from 4pm.