Watch John Legend Perform At A Wedding Ceremony For His Dogs
2 April 2015, 10:53 | Updated: 21 July 2015, 17:08
John Legend Dog Wedding (for Charity)
02:29
We're not making this up.
John Legend has performed at a wedding ceremony.... For his dogs.
A funny new video sees the Grammy award-winning singer get dressed up in his best suit and put on a show, performing his hit song 'All Of Me' for bulldog Puddy and Fresh buldog Puppa, who were joined in holy matrimony.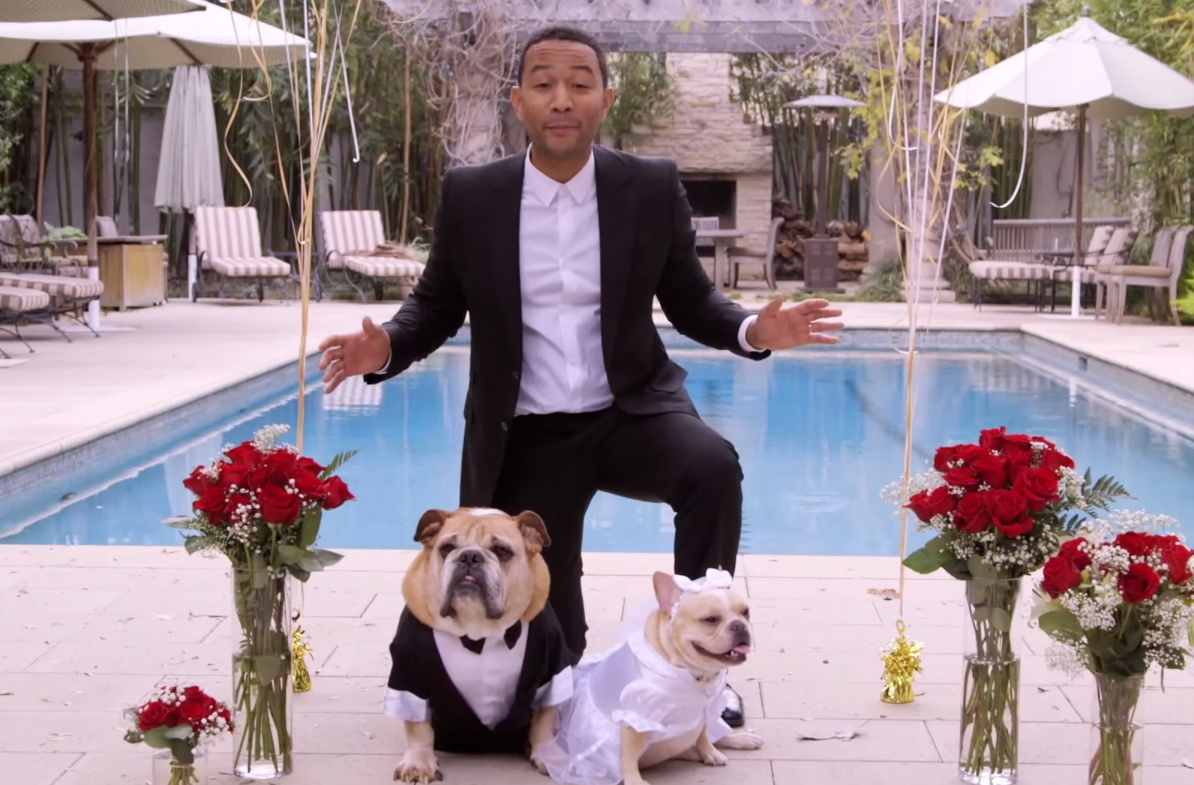 Legend is seen throwing the bouquet and pouring confetti over the loved-up doggies before his model girlfriend Chrissy Teigen walked in on the strange situation.
The video was created with Omaze to promote a competition whereby people can win the chance to have John Legend perform at their wedding or party - the money raised from entrants will go towards the rebuilding of a high school auditorium in Springfield, Ohio.