John Legend And Common Unveil Official Video For New Song 'Glory'
13 January 2015, 11:11 | Updated: 21 July 2015, 17:09
Common, John Legend - Glory
03:09
See the video for the new song off the official 'Selma' soundtrack.
John Legend and Common have unveiled the official video for their inspiring new song 'Glory.'
The track, which features on the official soundtrack for new film 'Selma' - a chronicle of Martin Luther King's campaign for equal rights - is a touching ode to the moments in history, including most recently in Ferguson, when black people have protested against mistreatment.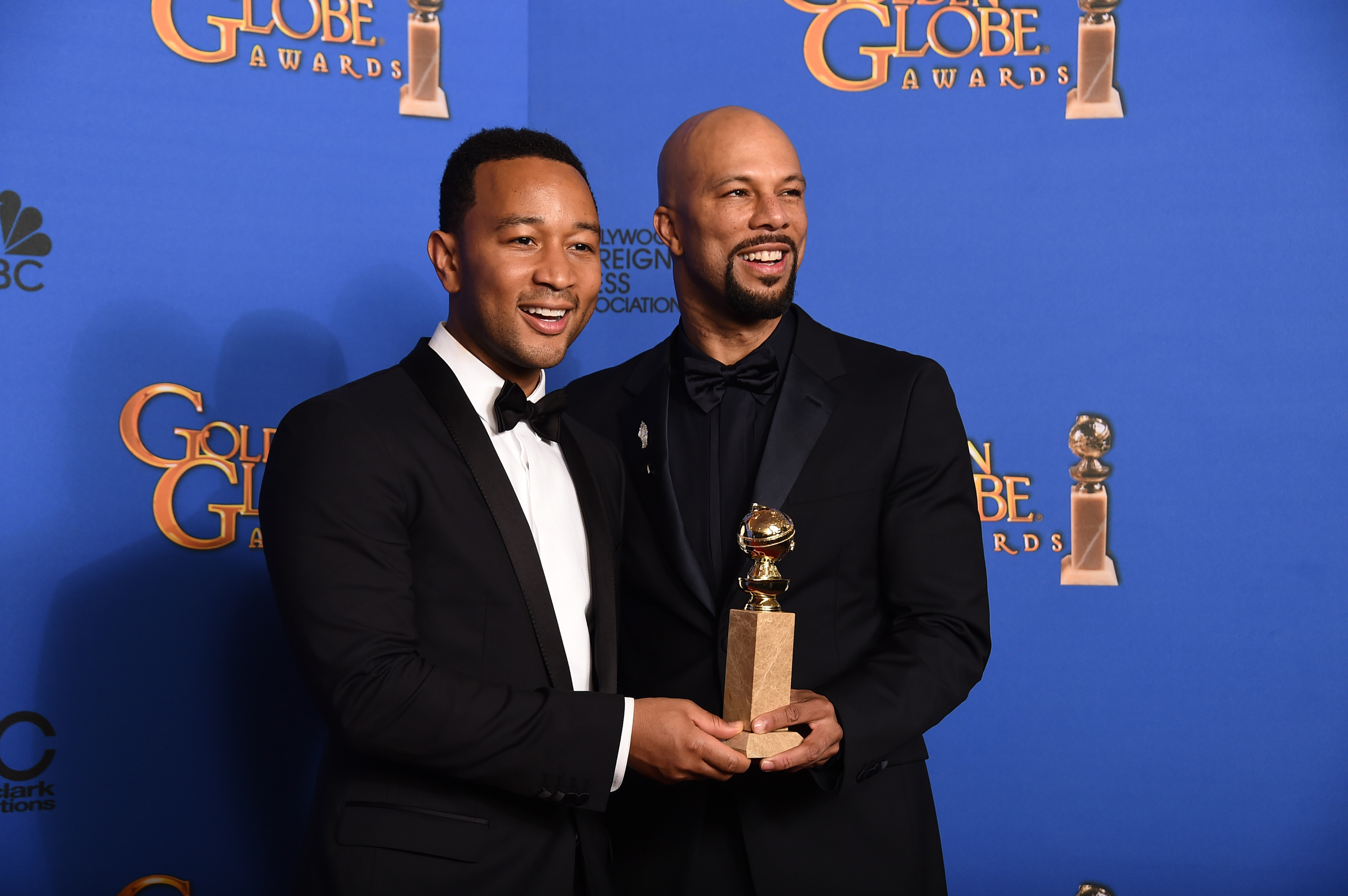 "No one can win a war individually, it takes the wisdom of the elders, the young peoples energy" Common sings. "Welcome to the story we call vic-tory, the coming of the Lord, my eyes have seen the glory."
In the video John Legend is seen performing on the piano and Common sings to camera, while flashes of scenes from the Oprah Winfrey starring film flash in-between.
This week Common and John Legend won the 'Best Original Song' award at the Golden Globes in Los Angeles.