James Corden Sings 'Joy To The World' With Stevie Wonder, Jason Derulo, Justin Bieber And More In Christmas Carpool Karaoke
19 December 2015, 09:19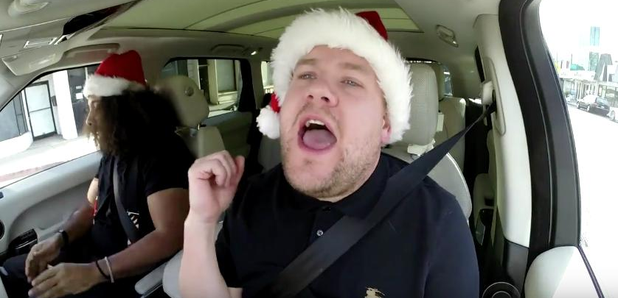 Corden has compiled a special Christmas medley.
James Corden has unveiled a special Christmas edition of his famous Carpool Karaoke series starring Stevie Wonder, Jason Derulo, Justin Bieber, Iggy Azalea, One Direction, Rod Stewart and Carrie Underwood.
The chat show host sings classic Christmas 'Joy To The World' alongside the medley of superstars.
At one stage Iggy Azalea even drops a Christmas freestyle in her wedding dress.
"Its half past 9 and its Christmas time and its time to get some cookies and wine," she raps.
Watch the amazing video above.