Watch Westwood, Manny, Kojo and Abrantee Take The Half Court Challenge
9 January 2015, 14:38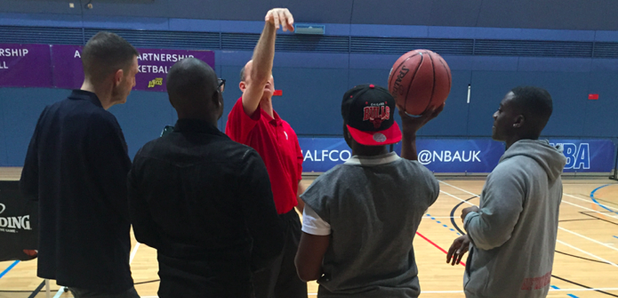 Only one Capital XTRA DJ was victorious, but which one?
With the NBA Global Games just around the corner we've got basketball fever at Capital XTRA, so we decided to put the heat on Tim Westwood, Abrantee, Manny Norté and Kojo who have gone head-to-head in the half-court challenge.
Each Capital XTRA DJ was given the task of scoring a basket with just one shot from the halfway line.
You could almost hear a pin drop as tensions rose on the court and competitive egos began to come out of the woodworks, but in the end, only one DJ was victorious.
Check out what went down below:
DJ Abrantee
Tim Westwood
Kojo
Manny Norté
The NBA Global Games are coming to London's O2 arena on 15th January when The New York Knicks will play against the Milwaukee Bucks in a game that's not to be missed.
For the chance to win tickets to the sold-out event along with travel, accommodation and spending money, enter here.