All About She Talk To DJ Charlesy About Their New EP 'Go Slow'
6 May 2014, 15:56 | Updated: 10 May 2018, 11:36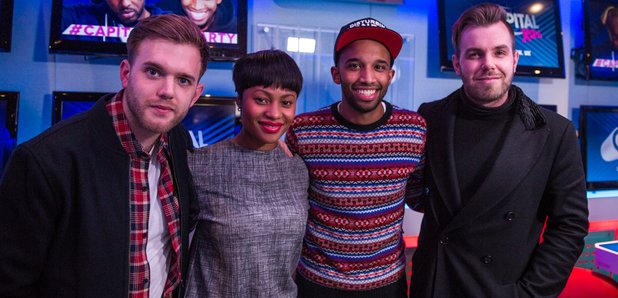 Plus the group reveal who they want to work with most.
All About She joined DJ Charlesy in the studio on his Saturday morning show (3rd May) to talk all things music including what fans can expect from their new EP 'Go Slow', how they formed and their musical influences.
Catch DJ Charlsey's full interview with All About She below:
The three also discussed who they would most like to work with in the future, naming Pharrell as a top pick as well as UK based artists Dizzee Rascal and Meridian Dan.
You can re-live DJ Charlesy's full show from Saturday 3rd May, including All About She's spotlight mix, here.
Catch DJ Charlesy on Capital XTRA every Saturday morning at 1am.