Angel Haze Unveils New Album 'Dirty Gold' Artwork, Tracklisting And New Single
17 December 2013, 09:44 | Updated: 17 December 2013, 10:42
Catch the new lyric video for Angel Haze's latest single 'A Tribe Called Red,' plus the full tracklisting and release date for the upcoming album.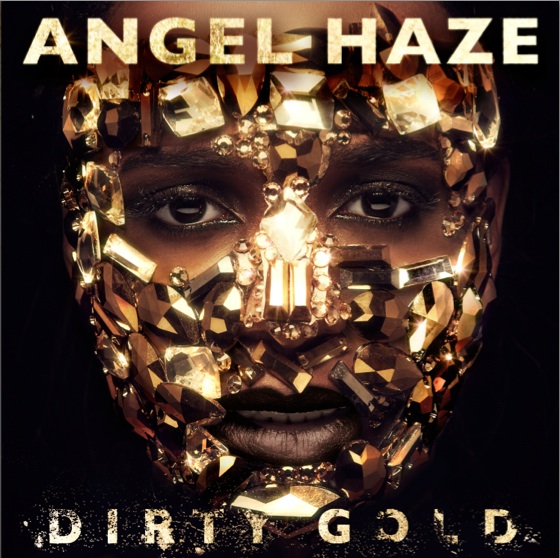 Angel Haze has released the cover art, tracklist, release date and a lyric video for the new single from her forthcoming Dirty Gold album.
We've already been treated to singles 'No Bueno' and 'Echelon (It's My Way)' off the 22-year-old's first studio album, and now she's dropped a lyric video for new single 'A Tribe Called Red'.
(Warning: this song contains language that some people may find offensive.)
Haze decided to release the artwork earlier than due, tweeting: 'I Don't really feel like waiting anymore…here's the Dirty God album artwork. #sorryguysatmylabel' – we aren't complaining!
Recently, as a part of her '30 Gold' series – a project in which Angel Haze released 30 freestyles in 30 days – the rapper has covered everyone from Jay Z to Lana Del Rey, but the debut album has no features on it.
Find the full 'Dirty Gold' tracklist below:
1. 'Sing About Me'
2. 'Echelon (It's My Way)'
3. 'A Tribe Called Red'
4. 'Deep Sea Diver'
5. 'Synagogue'
6. 'Angel + Airwaves'
7. 'April's Fools'
8. 'White Lillies / White Lies'
9. 'Battle Cry'
10. 'Black Dahlia'
11. 'Planes Fly'
12. 'Dirty Gold'