Watch Cara Delevingne Impress Everyone With Surprising Beatboxing Skills
20 July 2015, 13:57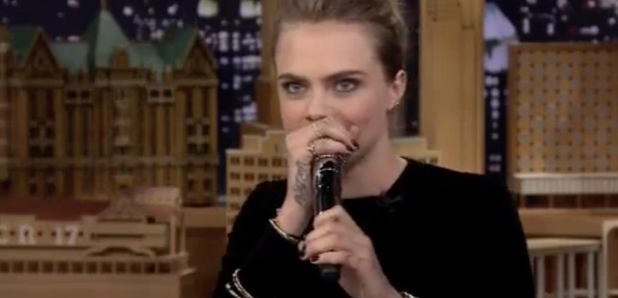 The supermodel showed off her secret talent.
Supermodel Cara Delevingne showed off her beatboxing skills on 'The Tonight Show'.
The multi-talented UK star, who's branched out to singing and acting of late, revealed that she's also an adept beatboxer on the US chat show. Delevingne demonstrated her skills by spitting some beats, even prompting The Roots' Tariq Trotter to rap along.
Earlier this year Cara teamed up with Pharrell to star in a new Chanel advert that saw them perform alongside each other.