Angel Haze To Release New Album 'Dirty Gold' Early After Leaking It Online
19 December 2013, 07:43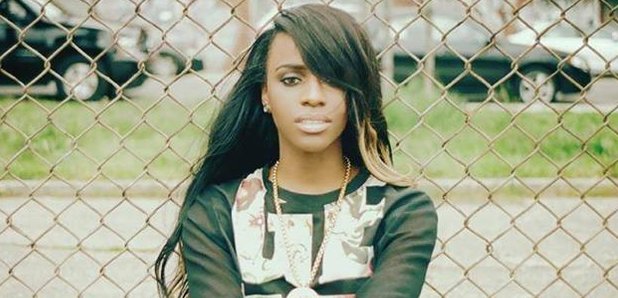 Fans will now be able to get their hands on the record at the end of December.
After leaking her new album 'Dirty Gold' last night (18th December), Angel Haze's debut will now be released on 30th December in the UK and US.
The rapper had been due to release the album in March next year, but took the unconventional step of releasing it herself yesterday, telling her fans on Twitter that she was annoyed that it hadn't already been released.
"I got here doing this for my fans and if you guys don't feel the same, it won't stop me. Idc what happens after this. They will get the music they were promised," Angel said.
Angel uploaded the album to Soundcloud, but it has since been removed, with the rapper telling her fans that it would now come out later this month.
This is how it happened.
My labels didn't think that I would do it, but I did. It's hard to put at risk everything I've spent this year working on but I had to

— Ala$ka Yxxng (@AngelHaze) December 19, 2013
They do not own you or your faith or your future and because of what you guys helped me show them.

— Ala$ka Yxxng (@AngelHaze) December 19, 2013
My labels have agreed to release Dirty Gold December 30th. Uk & US. (Rest of the world, we are coming for you as well). Thank you all. Night

— Ala$ka Yxxng (@AngelHaze) December 19, 2013
Find the full 'Dirty Gold' tracklist below:
1. 'Sing About Me'
2. 'Echelon (It's My Way)'
3. 'A Tribe Called Red'
4. 'Deep Sea Diver'
5. 'Synagogue'
6. 'Angel + Airwaves'
7. 'April's Fools'
8. 'White Lillies / White Lies'
9. 'Battle Cry'
10. 'Black Dahlia'
11. 'Planes Fly'
12. 'Dirty Gold'