Listening on iPad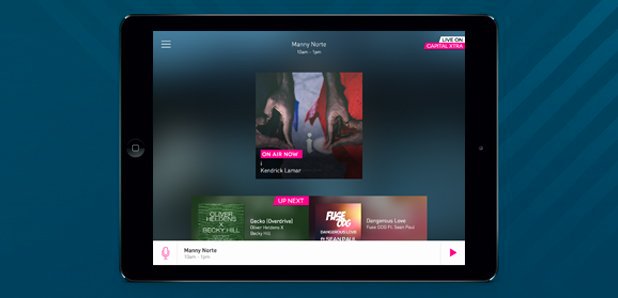 With the Capital XTRA app you get the radio station you already enjoy, and so much more. You get a rich beautiful listening experience, complete with matching visuals designed to tell you what's happening and all the latest new music and features from the dance and urban worlds.
Features:
Listen to Capital XTRA with our awesome live stream radio experience - now optimised for mobile connection
See the next two songs about to be played with our new look listen live section
Discover the biggest music news stories before anyone else
View HD galleries and videos of your favourite artists
Find out what's coming up on Capital XTRA on the weekly schedule
Download the song playing now on iTunes
Stream audio via AirPlay
And much much more.
Our app contains big, full-screen images of artists, so you may wish to turn these off when using 3G to save your data plan. You can turn these off in the 'settings' menu (the 'cog') in the app. Our app also uses unique identifiers to improve your experience.