16 New Songs And Albums To Love In November
1 November 2013, 00:00 | Updated: 11 May 2017, 15:53
From Mr 2 Kay to Eminem's new album, here are 17 songs and albums you need to hear in November.
1) Mr 2 Kay Feat. Moelogo & May7ven - 'Bubugaga'
It's been a staple on Abrantee's Afrobeats show in recent weeks, so if you haven't already heard Mr 2 Kay's 'Bubugaga' then make sure you give it a spin in November.
2) DJ Fresh Vs Jay Fay Feat. Ms Dynamite - 'Dibby Dibby Sound'
The highly anticipated new track from DJ Fresh sees him team up with the hotly-tipped producer Jay Fay and Ms Dynamite. The track uses Moombahton, electro house and trap, and DJ Fresh's own extensive research of traditional Brazilian drum beats to re-create an authentic carnival sound. It's released in February 2014, but you can get an early listen here.
3) Eminem, 'The Marshall Mathers LP 2'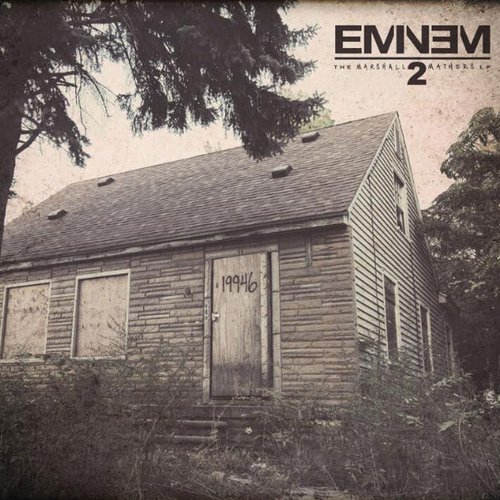 We've all heard 'Rap God', 'Berzerk' and 'Monster' featuring Rihanna, now November marks the month when Eminem finally releases the album that contains all those tracks. 'The Marshall Mathers LP 2' features those songs as well as collaborations with Sia and Kendrick Lamar.
4) Katy B, '5 AM'
The first single from Katy's forthcoming album 'Little Red', '5 AM' is a dancefloor smash, with the London singer's vocals carrying the melody of the song throughout.
6) Pusha T - 'Sweet Serenade'
Pusha means business with new album 'My Name Is My Name', as the single 'Sweet Serenade' proves. The track sees Pusha hook up with Chris Brown and was produced by Swizz Beatz and Kanye West.
7) Drake, 'Hold On We're Going Home' (Holy Ghost Remix)
Drake's 'Nothing Was The Same' track 'Hold On We're Going Home' has been given the full treatment from Holy Ghost, who have completely re-worked the track with their trademark house sound. This is a free download.
8) Tinie Tempah, 'Demonstration'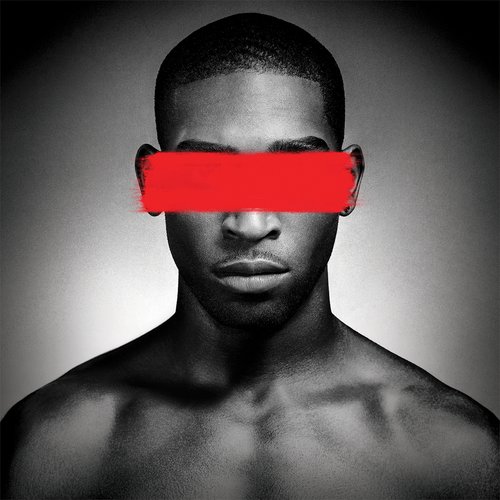 Tinie's called in all the big guns on 'Demonstration', his follow-up to his critically acclaimed debut album 'Disc-Overy'. Released on 5th November, the album features collaborations with Labrinth, 2 Chainz, Big Sean, Emeli Sande and Laura Mvula, among many others.
9) Disclosure, 'Apollo'
Not a song that features on Disclosure's debut album 'Settle', 'Apollo' is a deep house anthem in the making and surfaced online ahead of the Mercury Prize in November, where the duo's album was nominated.
10) Naughty Boy Feat. Whiz Khalifa & Ella Eyre, 'Think About It'
Naughty Boy's latest single 'Think About It' sees him team up with Whiz Khalifa and Ella Eyre and carries all of the producer's trademark sounds that have seen him become one of the go-to producers in recent months.
11) Kid Ink Feat. Chris Brown, 'Show Me'
Following 18 months of hype, 'Show Me' looks set to be the song that makes Kid Ink massive. The 27-year-old rapper from Los Angeles is set to release his debut album 'My Own Lane' in the coming months and, as well as Brown, he hooked up with DJ Mustard for the beats on 'My Own Lane'.
12) Amplify Dot, 'Outlaw'
'Outlaw' is the latest single to be taken from Amplify Dot's debut album 'Paper Cuts and the autobiographical song is about the South London's desire "to get where I'm going my way and not the designated way".
13) Childish Gambino - '3005'
Donald Glover, better known to us as Childish Gambino, returns this year with 'Because The Internet' and this track - '3005' - is the first to be taken from it. It was produced by Gamino alongside Stefan Ponce and Ludwig Goransson.
14) Sub Focus, 'Turn Back Time'
Hot of the release of his album 'Torus', Sub Focus is set to drop new song 'Turn Back Time' in November. The track brings piano rhythms of the 90s straight into the 21st century with Sub Focus' hard-hitting production.
15) Rudimental Feat. Emeli Sande And Nas - 'Free'
Rudimental are set to release their 'Free' EP in November and, rather excitingly, it includes this remix featuring Nas and Emeli Sande. The uplifting track is sure to further amplify the success of the London production collective, who have owned 2013 alongside Disclosure.
16) Ninetoes Feat. James Newman - 'Silver & Gold'
Straight out of Germany, Ninetoes house sound evokes the uplifting spirit of carnival complete with the sounds of steel drums and the infectious vocal of James Newman. Watch out for this one.