Your Ultimate Notting Hill Carnival Playlist
22 August 2014, 11:29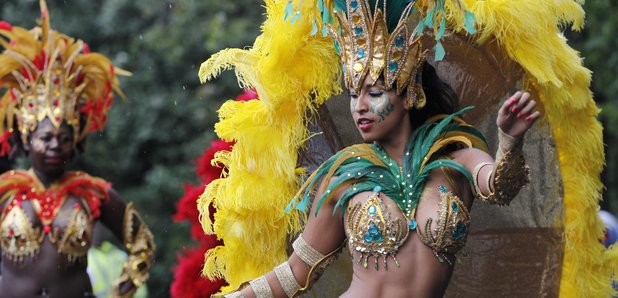 Check out songs from the likes of Major Lazer, Bunji Garlin and Machel Montano to get you in the mood for Carnival Weekend.
Notting Hill Carnival Weekend is upon us, and to get you in the mood we've rounded up the 10 ultimate carnival songs to get you in the mood in the lead-up to the event, and to keep the party going way into next week.
Manny Norte and Jade Avia will be bringing you coverage live from Notting Hill Carnival throughout the day this Bank Holiday Monday (25th August). Keep it locked!

(Warning: some of these songs may contain strong language that some people may find offensive.)
1) Bunji Garlin - 'Differentology (Major Lazer Remix)'
2) Major Lazer x Kubiyashi x Bunji Garlin - 'It's A Carnival'
3) Jus Now Feat. Blaxx - 'Leh Go'
4) Kerwin Du Bois - 'Too Real'
5) Machel Montano - 'Bend Over'
6) Major Lazer x Machel Montano - 'Sound Bang'
7) Jus Now x Bunji Garlin x Stylo G - 'Tun Up'
8) Bunji Garlin x Jus Now - 'Truck On D Road'
9) Kerwin Du Bois x Lil Rick - 'Monster Winer'
10) Machel Montano - 'HMA (Happiest Man Alive)'