The Best Remixes Of 2015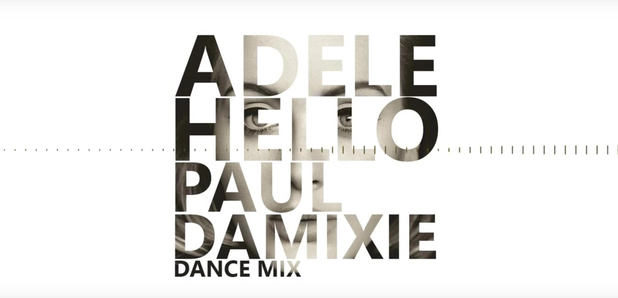 Here are some of the best remixes of the year, proving that 2015 was a great time for banging reworked tunes.
The new year has kicked off with some solid remixes from the likes of Hardwell, Amtrac, Waze & Odyssey and DJ Mustard. That's why we're bringing you a fierce round up of the latest - and the BIGGEST - remixes right here!
Here are some of our favourite remixes so far.
1. Adele - 'Hello' (Paul Damixie Remix)
Romanian producer Paul Damixie came through with an incredible remix of Adele's comeback single 'Hello', transforming the original track into a soulful House anthem.
2. Rihanna Feat. Kanye West and Paul McCartney - 'FourFiveSeconds' (DJ Mustard Remix)
DJ Mustard delivers a fierce remix of Rihanna's latest release 'FourFiveSeconds' feat. Kanye and Paul McCartney, turning the original track's country flavour into a solid dancefloor beat.
3. Bakermat - 'Teach Me' (MK Remix)
Last summer was all about Bakermat's 'One Day' so it's no great surprise that MK has chosen to remix the Dutch producer's latest release, 'Teach Me'. Featuring the vocals of gospel singer Shirley Caesar the track has summer anthem written all over it and MK's remix takes things a little deeper than the original with low swung keys and a defiant bass.
4. Hannah Wants & Chris Lorenzo - 'Rhymes' (Zac Samuel Remix)
This remix had us hooked from the offset. First Hannah Wants & Chris Lorenzo step up to bring us their new dubby track 'Rhymes', which uses vocal samples from Busta Rhymes' 2006 hit 'Touch It', and then Zac Samuel puts his spin on things to create more of a big room sound.
5. David Guetta - 'What I Did For Love' feat. Emile Sande (MORTEN remix)
Morten Breum aka. MORTEN bring us this remix of David Guetta's uplifting house track 'What I Did For Love' feat. Emile Sande and cranks it up a gear from the first beat. Kicking off the mix with fast-paced keys and an accelerated melody, the Danish DJ/producer mixes up the vocals and bassline before leading the track into a grimy drop beat.
6. Axwell Λ Ingrosso 'Something New' (Amtrac Remix)
Serious tune! Amtrac clearly had fire in his belly when he was spinning this monster of a remix!
7. Rae Morris - Under The Shadows (Waze & Odyssey Remix)
British duo Waze & Odyssey take on a remix of Rae Morris's single 'Under The Shadows', keeping all the charm of the original but giving it a lift with a serving of summer synths and melodic keys.
8. Years & Years - 'King' (TCTS Remix)
The vocals of Olly Alexander (lead singer of Years and Years) already have us hypnotised on single 'King' so this powerful, bouncy and somewhat magical remix of the track is a welcomed one.
9. Oscar G - 'What You Need' (Denney Extended Mix)
The soulful vocals of Tamara Wallace aren't compromised in this remix of Oscar G's 'What You Need' as Denney spins the track into a web of dark beats and dopey baselines.
10. Kokiri - 'Retrospect' (Koven Remix)
This remix from Koven turns the original chilled house sound of the new Kokiri track 'Retrospect' into a pumping DnB floor-filler.
11. Ne-Yo - 'Coming With You' (Blonde Remix)
We're hooked up on Blonde's remix of Neyo's 'Coming For You' with its elasticated bassline and warped vocals.
12. Aaron Smith - 'Dancing' (Philip George Remix)
Following on from the success of his debut single 'Wish You Were Mine', Philip George takes this Aaron Smith track and blends it with a bouncing melody that is more than fitting to its title and feel-good vocals.
13. Mark Ronson Feat. Bruno Mars - 'Uptown Funk (Trinidad Jame$ Remix)'
The re-working of the chart-topping Ronson and Mars track comes from Trinidad Jame$, whose 2012 viral hit 'All Gold Everything' was the inspiration behind the catchy chorus lyric "don't believe me just watch" on 'Uptown Funk.' Hit play and hear the infectious new verse.

14. Kendrick Lamar - 'Alright' (J. Cole Remix)'
After a long hiatus in 2015, J. Cole announced his return to music with an epic freestyle over Kendrick Lamar's 'To Pimp A Butterfly' single 'Alright'. He also hinted at a possible collaborative project with Kendrick Lamar.
15. J. Cole - 'A Tale Of 2 Citiez' (Kendrick Lamar Remix)'
Kendrick Lamar mirrored J. Cole remix with a special reworking of Cole's '2014 Forest Hills Drive' song 'A Tale Of 2 Citiez'. The West Coast rapper, who had been relatively quiet since the release of his second album 'To Pimp A Butterfly', unleashed some very big verses.
16. Snakehips Feat Tinashe & Chance The Rapper - All My Friends (99 Souls Remix)
Following the success of their Brandy/Monica/Destiny's Child mash up, 99 Souls delivered a soulful remix of Snakehips' big single 'All My Friends feat. Tinashe and Chance The Rapper. House vibes!
17. Tinie Tempah Feat. Jess Glynne - Not Letting Go (TroyBoi Remix)
London-based producer TroyBoi completely transformed Tinie Tempah's chart topping single with an up tempo bass heavy refix. This is huge!