The Best Bassline Songs And Deep House Music Of 2014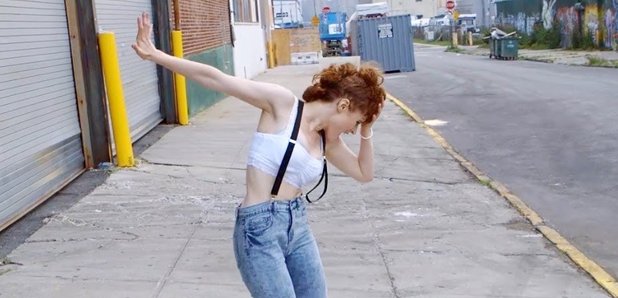 If it's bass you like to feel, these bassline songs have it all.
2014 is fast becoming the year of the bassline, so to celebrate we've rounded up some of our favourite bass songs of the year. Put your headphones on and get ready to feel the groove.
1) Gotsome Feat. The Get Along Gang - 'Bassline'
The song has bassline in the title. What else do we need to tell you?
2) Gorgon City Feat. MNEK - 'Ready For Your Love'
MNEK has - finally - broken through in a big way in 2014 and it all started when he added the vocals to Gorgon City's 'Ready For Your Love'. Just wait for the drop to come in.
3) Dansson & Marlon Hoffstadt - 'Shake That' (Mark Knight Remix)
It feels like a bit of an oldie, but it's a classic. Mark Knight's re-rub of 'Shake That' is a definitive deep house anthem - and with very good reason.
4) Faul & Wad Ad, Pnau - 'Changes'
This house song originally dropped in 2013, but it's the Ibiza season of 2014 where it really made its mark. Saxphone, bass and an infectious vocal from Pnau... what more could you want?
5) Wanklemut Feat. Emma Louise - 'My Head Is A Jungle' (MK Remix)
Piano house never sounded so good courtesy of MK on the remix.
6) Tov Lo Feat. Hippie Sabotage - 'Stay High' (Habits Remix)
"Can't go home alone again, need someone to numb the pain."
7) Storm Queen - 'Look Right Through' (MK Remix)
Another breakout track in 2013 that went big time in 2014 once again thanks to a remix from the unstoppable producer MK.
8) Clean Bandit Feat. Jess Glynne - 'Rather Be' (The Magician Remix)
Clean Bandit became chart stars in 2014 thanks to this Jess Glynne-featuring song 'Rather Be'. Then The Magician jumped on the remix and added some serious bass.
9) Sigma - 'Nobody To Love'
Sigma initially gave this Kanye West 'Bound 2' sampling bootleg away for free, then the rapper heard it and loved it. The next thing you know, Sigma had renamed it 'Nobody To Love' and, with Kanye's blessing, it became one of 2014's biggest drum and bass songs.
10) Kiesza - 'Hideaway'
Smash.
11) Patrick Topping - 'Forget'
Patrick Topping's 'Forget' has consistently been one of Ibiza's most Shazamed songs in 2014, topping Shazam's Ibiza chart week in, week out. Basically, it's a massive house track and you're going to love it.
12) Steve Aoki - 'Boneless'
A bit of big room from the man who likes to party Steve Aoki.
13) Oliver Heldens x Becky Hill - 'Gecko (Overdrive)'
After Oliver Heldens recruited Becky Hill on vocals for 'Gecko (Overdrive)', it hit the number one spot in the UK and is officially one of the best basslines of 2014.
14) Hot Natured & Ali Love - 'Benediction'
There are blissed out beach vibes a plenty in this deep house anthem.
15) GusGus - 'Crossfade' (Maceo Plex Remix)
Another popular one in Ibiza, GusGus have rolled back the years with 'Crossfade', which has been remixed to devastating effect by Maceo Plex.
16) Oliver $ & Jimi Jules - 'Pushing On'
Another banger.
17) Ten Walls - 'Walking With Elephants'
You couldn't go into a club in Ibiza in 2014 without hearing Ten Walls' 'Walking With Elephants', which features a bassline that becomes more epic as the song unfolds.
18) Watermat - 'Bullit'
2014's biggest surprise in just about every way, Watermät's 'Bullit' doesn't sound like anything else out there.
19) Shiba San - 'Okay'
Epic.