This Incredible Artwork Has Caught Drake, Big Sean and Jhené Aiko's Attention
19 February 2015, 11:52 | Updated: 11 May 2017, 15:53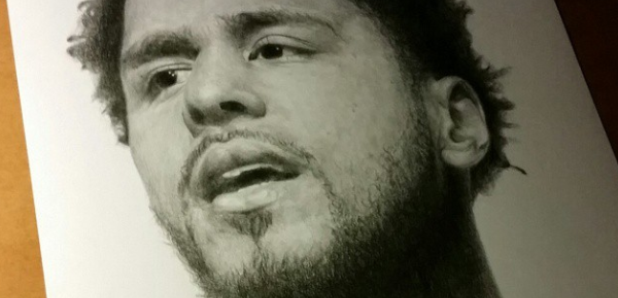 Andre Walker's art has been viewed by some of hip-hop's biggest names.
There's some amazing fan-art to be found on the internet, but while most people only dream of their favourite artists seeing a glimpse of their hard work, for Canadian-based Andre Walker that dream became a reality.
The artist, who mainly draws images of his favourite hip-hop stars, has caught the attention of performers including Drake, Big Sean and Jhené Aiko with his incredible masterpieces, all of which he posts to Instagram under the name 'DreWalks.'
"I've
had my artwork viewed by the likes of Big Sean, Jhene Aiko, Drake, The Weekend, and Kid Cudi" Andre told us. "It's honestly crazy to get that feedback or appreciation from the artist you listen to."
Instagram photos Andre posts show his artwork during different stages of their creation, with short videos even showcasing his technique.
"If I were to name an individual who inspires me I would have to say Kanye West" Andre said. "I've been a follower of his work from time and it's interesting to see how he stays relevant and what new ideas he has to bring to the game."
Check out some of Andre Walker's best work below.
J Cole
Pharrell Williams
The Weeknd
Beyoncé
Chris Brown
Kanye West