What is Will Smith's net worth in 2021?
17 February 2021, 14:01 | Updated: 17 February 2021, 16:44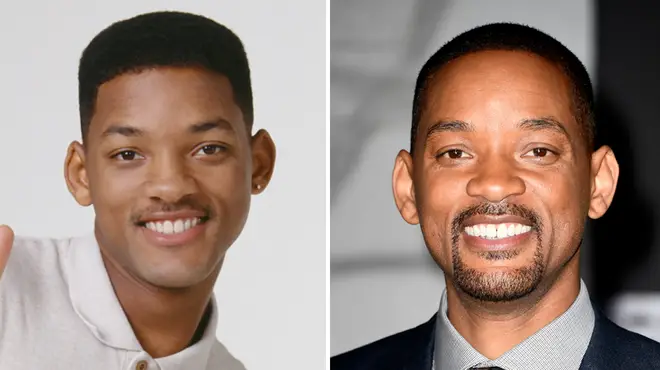 The Hollywood star has built a fortune throughout his career, but how much is it worth?
Will Smith is an American actor, rapper and film producer, who has had a successful and lucrative career, leading him to become one of the richest actors in the world.
At 52 years old, Will Smith has built an incredible empire for himself and his family.
He is arguably one of the most respected and loved actors in Hollywood, with many enjoying his bubbly personality and inspiring motivational attitude to life.
So, fans are wondering how much Will Smith is worth in 2021 after a long standing career. Find out more details on the multi-talented star below.
What is Will Smith's Net Worth in 2021?

Will Smith's net worth is always a point of interest as he is a well accomplished star in the entertainment industry.

According to Wealthy Gorilla, Will Smith's net worth is estimated at $350 million, making him one of the richest actors in the world.

Did Will Smith grow up rich?

Will Smith was born in Philadelphia, Pennsylvania on the 25th September 1968.

Smith's mother, Caroline Bright, was a school board administrator, and his father, Willard Carroll Smith, Sr. was a refrigerator engineer.

Will Smith has three siblings; his older sister Pamela, and younger twins Harry and Ellen.

Smith studied at Overbrook High School and got offered a scholarship at MIT, but he turned it down as he wanted to pursue his rap career.

DJ Jazzy Jeff & the Fresh Prince. Picture: Getty

Will's dream was to become a rapper, and that's what he set out to do.

Although Smith did not grow up rich, he managed to earn a million dollars before he turned 20.

Will Smith entered the music industry at just twelve years old and rose to fame with producer and turntablist DJ Jazzy Jeff.

The debut album by DJ Jazzy Jeff & The Fresh Prince called 'Rock the House' was released in 1987 and sold 600,000 copies.

How did Will Smith start his career?

1985–1992: The Fresh Prince

Will Smith began his career as the MC of the hip-hop duo DJ Jazzy Jeff & The Fresh Prince, with his childhood friend Jeffrey Townes as turntablist and producer.

The duo's first album, Rock the House, which was first released on Word Up in 1986 debuted on Jive in March 1987. The group received the first Grammy Award for Best Rap Performance in 1989.

Their most successful single was "Summertime" (1991), which earned the group their second Grammy and peaked at number 4 on the Billboard Hot 100.

Clarence Holmes (Ready Rock C) joined the crew as a beatboxer, making them a trio.

However, Smith began to struggle financially after spending a lot of his money, then NBC signed him to a contract in 1990.

The Fresh Prince of Bel-Air took off and the star began his successful acting career.

What does Will Smith spend his money on?

The Smiths spend a whopping amount of their money on luxury cars.

Will Smith owns a Bentley Azure, a Mayback 57s, a 1965 Ford Mustang, a Cadillac Escalade, and a Mercedes Benz GL450.

Smith and his wife, Jada-Pinkett-Smith often take expensive vacation over the 20 plus years they have been married for,.

Over the years the Smiths have owned real estate worth $100 million across the world. Their Calabasas home costs $42 million.

The Smith's. Picture: Getty

Will and Jada also spend some of their millions on their three kids; Jaden, Willow, and Trey.

In 2016, Will and Jada bought Jaden his own 6000 square foot home, which was worth $4 million.

Will Smith and Jada often give back and have built their own foundation, "The Will and Jada Smith Family Foundation", which has given over $1 million to charities and other organizations.

What are the biggest productions Will Smith has starred in?

The Fresh Prince of Bel Air
Bad Boys I & II (1995 & 2002)
Independence Day (1996)
Men in Black I, II & III (1997, 2002 & 2012)
Enemy of the State (1998)
Ali (2001)
Hitch (2005)
The Pursuit of Happyness (2006)
I Am Legend (2007)
Seven Pounds (2008)
Focus (2015)
Suicide Squad (2016)
Bright (2017)
Aladdin (2019)
Gemini Man (2019)
Bad Boys 3 (2020)