Martin Garrix And Usher Team Up For New Song 'Don't Look Down'
18 March 2015, 10:17
Martin Garrix feat. Usher - Don't Look Down (Lyric Video)
03:41
Hear the new collaboration.
It was months ago that Martin Garrix and Usher shared a photo of themselves working together in the studio and finally we get to hear the result.
The 18-year-old super producer and DJ has hooked up with the r&b legend for new song 'Don't Look Down.'
The track, which is accompanied by a lyric video, hears Usher provide vocals over a dance-ready beat.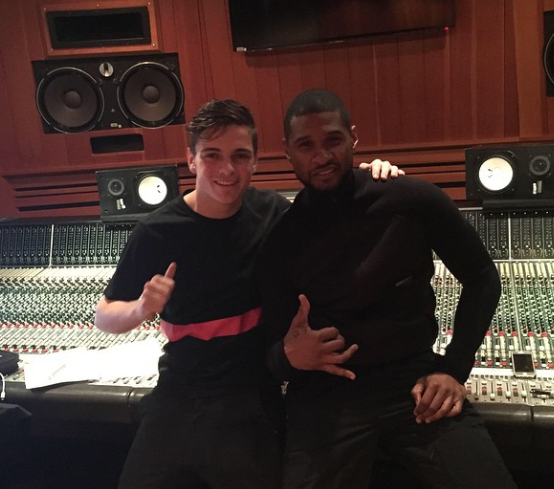 "Don't look down / Up this high, we'll never hit the ground / Don't look down / See that sky, we're gonna reach it now," sings Usher.
Martin Garrix is currently working on his debut album which is set to feature artists including Ed Sheeran, David Guetta and Tiesto.
Hear Martin Garrix Feat. Usher - 'Don't Look Down' above.